Write about Wine. Read about Life. WineWonks, the Wine Blog Community.
If there is any doubt that Las Vegas has become a world renowned center of epicurean delight it can be put aside. For the first time since its inception, the 59th General Assembly of French Master Chefs "Maitres Cuisiners de France" will bring their worldwide meetings to the United States, March 5-9, 2014.
The event will also celebrate the 50th Anniversary of the American and Canadian delegations and the U.S. Chapter of "l'Academie Culinaire De France" (ACF).
This 5-day historical event will be held at the gastronomic home of The Venetian and The Palazzo Resorts in Las Vegas. The location is not surprising being that these 5-diamond resorts are home to more James Beard Award-winning chefs than any other destination in the country.
The Venetian and The Palazzo Executive Chef Olivier Dubreuil is also a Master Chef of France. It was through his hard work and dedication to the organization that his invitation to bring the meetings to America was accepted.
"We are so proud of the world-class chefs that call The Venetian and The Palazzo home and it's even more special to host such a prestigious event and bring the culinary world to Las Vegas," said John Caparella, president and chief operating officer of The Venetian, The Palazzo and Sands Expo.
Executive Chef Olivier Dubreui
"Maîtres Cuisinier de France" (Master Chef of France) is the most envied title that chefs aspire to have but not everyone can become a "Maître Cuisinier" said Chef Olivier Dubreuil. The organization's motto is "to preserve and spread the French culinary arts, encourage training in cuisine, and assist professional development." "Maîtres Cuisiniers de France" are often given the highest classification in restaurant guides, and are regularly mentioned in the world's leading food and travel magazines.
The Association of "Maîtres Cuisiniers de France" employs nearly 10,000 qualified people and is also closely involved in the activities of the Regional Commissions for vocational diplomas and certificates granted by specialized schools. It participates actively to promote products of "top quality" such as the Red Labels and "Appellations d'Origine Contrôlée" or European signs of quality, such as the IGP, AOP and STG.
During these incredible 4 days, the "l'Academie Culinaire de France" will also host a special dinner to elect the woman of the year and reward one of their member with the "Fauteuil de l' Academie" for lifetime achievement.
The in depth French experience begins on Thursday March 6 with an invitation only Diner De l'Amitie (Friendship) 6pm-10pm. Friday March 7
th
will feature an invitation only Gala Dinner Reception from6pm-10pm. On Saturday March 8
th
, the public is invited to attend the Master Tour De France from6pm-10pm at Doge's Palace. Dine under the stars with 12 Chefs, 12 wineries and spirit makers as they showcase specialties from different many regions of France. Ticket price: $50.00 all inclusive.
Bringing a prestigious group Maitres Cuisiners de France to Las Vegas and to the Venetian and Palazzo Resorts is a very big deal with the eyes of the culinary world focused right on the middle of the famed Las Vegas strip. We look forward to welcoming these talented culinary artisans and learning even more about famed French Cuisine and its origins.
Happy hours all over the city are getting better and more imaginative. Long gone at the days when the happiest part of the day featured chicken wings, maybe a salad and watered down cocktails. Executive Chef Luigi Iannauario and Corporate Wine Director Peter Donkonics have combined their experience for what may be one of the best Happy Hours on or off the strip.
Stop in a enjoy a Ham & Cheese Focaccia with a tasty Gary Farrell Noir or mouthwatering Peppers and Sausage with a classic Marchesi Antinori Chianti Classico Riserva . Also on the plate, Meatball Sliders, Zucchini Fritti with Calabrese Aioli and a Fried Mozzarella Sandwich in Carrozza.
Enomatic wine tasting is an oenophiles playground where one can enjoy wines you may have never had or may make you wallet a little too light for your liking. We will be back to Terra Verde often and play in the world of great wine and Italian cuisine.


The Mexican Riviera is the perfect place to relax on beautiful beaches and get away from it all. This summer Capella Pedregal, located in Cabo San Lucas is offering culinary enthusiasts the chance to indulge in a delicious foodie experience at the hotels annual Food & Wine Festival from July 9-13, 2014.
The Intimate resort is limited to only 120 guests. This tasty four-day celebration of local Mexican flavors along with a new take on Baja modern cuisine allows visitors to not only taste the creations of America's top master chefs but also the resort's award-winning culinary team.
In charge of the kitchen is Capella's Executive Chef, Yvan Mucharraz who trained under famed chefs such as Thomas Keller at The French Laundry and Juan Mari Arzak, one of the great masters of New Basque cuisine.
Capella Pedregal's Food & Wine Festival package allows you to learn specific culinary skills from these renowned chefs in exclusive seminars but also includes so much more for the perfect getaway package. Spendfour nights and five days of pure indulgence in the ocean view room or suite category of your choice then enjoy a full breakfast each morning in Capella's signature restaurant, Don Manuel's.
A great way to start of the culinary dream weekend is a welcome wine and cheese reception under the stars with celebrity chefs at Capella's Cliffside restaurant, El Farallon. Throughout the weekend plan on enjoyingcooking demonstrations throughout the weekend, with each celebrity chef in attendance.
Thirsty ? not a problem withtwo wine tastings and aTequila seminar with a Maestro Tequilero. These are sure to be a highlight of the visit. Of course when at the beach its time for a Barbecue. The resort with host aBarbecue Party at the Beach Club with each of the celebrity chefs preparing a specialty, rich barbecue dish. The main event will be aGourmet Gala five-course dinner with each course prepared by a celebrity chef and an after party with live music as you dance the night away under the stars.
Getting to this one of a kind experience is no problem from wherever you may be coming from. Round trip airport transfers to and from San Jose de Cabo airport (SJD) including a personal greeting by our airport host and escorted to your private car, (1 suburban up to 5 people)
And just for the final touch , upon arrival , enjoy awelcome bottle of tequila in your guestroom Gift bags and Nightly turn down gifts to enjoy.Each room and suite even includes wireless Internet and a refreshment center stocked with complimentary soft drinks, juices, coffee and bottled water.
Cabo San Lucas, great wines and celebrity chefs is a lovely way to spend a long weekend in paradise. See you in July.


With Valentine's Day just a few days away, more and more consumers are turning their attention to the pink bubbles of Rosé Champagne. Over the past decade, the shipments of rosé from the Champagne region of France have enjoyed significant growth in the U.S.—just last year over 2.7 million bottles of Rosé Champagne were shipped to the U.S. comprising 15.3% of all shipments to this country.
Credit: Champagne USA
More and more Americans understand that Champagne only comes from Champagne and we think that the growth of shipments of Rosé Champagne to the United States is an interesting and promising trend.
Nightclub & Bar Media Group has named the winners of the 2014 Nightclub & Bar Awards. After receiving hundreds of qualified nominations, the annual awards winners are recognized for being 2014's best and brightest movers and shakers in nightlife.
"This is no beauty contest selected merely on aesthetics," said Jon Taffer, president of Nightclub & Bar Media Group and host and executive producer of Spike TV's "Bar Rescue." "Receiving this award means the recipient has demonstrated the skill and innovation needed to succeed and excel in this highly competitive business. We are proud to welcome these accomplished award winners into an elite class of establishments, operators and industry professionals that are truly the best in the business."
As the premier national program dedicated to recognizing and celebrating all aspects of success across various levels of the nightlife industry, the Nightclub & Bar Awards honor both individual winners, demonstrating expertise, professionalism and sales success, and establishments, exhibiting excellence in concept development, operations, promotion and innovation.
Winners are featured on Nightclub.com, and will be celebrated during an awards ceremony at the upcoming 2014 Nightclub & Bar Convention and Trade Show in Las Vegas, March 24 – 26.
The winners of the 2014 Nightclub & Bar Awards are:
Nightclub Awards:
Dayclub of the Year
· Winner: Spinnaker Beach Club, Panama City, FL
· Finalists: Roof on the Wit, Chicago, IL and Delano Beach Club, Miami, FL
Lounge of the Year
· Winner: Epernay Lounge, Denver, CO
· Finalists: Brahmin, Boston, MA and Side Bar, San Diego, CA
New Concept of the Year
· Winner: The Huxley, Washington, D.C.
· Finalists: Clinton Hall, New York, NY and VIP Room, New York, NY
Nightclub of the Year
· Winner: Story, Miami, FL
· Finalists: Cielo, New York, NY and LIV, Miami, FL;
Promo, Party or Event of the Year
· Winner: Intervention Sundays at Float, San Diego, CA
· Finalists: SKAM Thursdays at Playhouse, Los Angeles, CA and FIVE/TEN Party at Side Bar, San Diego, CA
Resident DJ of the Year
· Winner: DJ Homicide, Playhouse, Los Angeles, CA
· Finalists: DJ JUS-SKE, 1OAK, New York and DJ Sid Vicious, FLUXX, San Diego, CA
Bar Awards:
Bartender of the Year
· Winner: Sean Kenyon, Proprietor, Williams & Graham and Beverage Dir., The Squeaky Bean
· Finalists: Beau Williams, GM, Manifesto and Co-Owner, Hawthorne & Julep and Justin Pike, Head Bartender, The Tasting Kitchen
Beer Bar of the Year
· Winner: Neighborhood, San Diego, CA
· Finalists: Taproom No 307, New York, NY and The Surly Goat, Hollywood, CA
Cocktail Bar of the Year
· Winner: Carthay Circle, Anaheim, CA
· Finalists: Copa d'Oro, Santa Monica, CA and Wise Guy's, Hilton Head, SC
New Concept of the Year
· Winner: 2 Birds 1 Stone, Washington, DC
· Finalists: Bergerac, San Francisco, CA and No Vacancy, Los Angeles, CA
Promo, Party or Event of the Year
· Winner: Bounce Sunday at Matrix Fillmore, San Francisco, CA
· Finalists: 12 Month Calendar Promotion at Martini Bay, Lake Havasu, AZ and Sunday FunDAZE at The Hangar, San Antonio, TX
Restaurant Bar of the Year
· Winner: Beauty & Essex, New York, NY
· Finalists: Catch, New York, NY and Isola Trattoria, New York, NY
Small Wonder Bar of the Year
· Winner: Trick Dog, San Francisco, CA
· Finalists: Brandy Library, New York, NY and Matchbox, Chicago, IL
Sports Bar of the Year
· Winner: The Globe Pub, Chicago, IL
· Finalists: Lansdowne Road, New York, NY and The Bleacher Bar, Boston, MA
Las Vegas Nightclub Awards:
Cocktail Bar of the Year
· Winner: Laundry Room at Commonwealth
· Finalists: The Chandelier and Vesper Bar
Dayclub of the Year
· Winner: Encore Beach
· Finalists: Daylight and Wet Republic
Lounge of the Year
· Winner: Ghostbar
· Finalists: Fireside Lounge and Parasol Up & Down
New Concept of the Year
· Winner: Light
· Finalists: Hakkasan and Sapphire Pool
Nightclub of the Year
· Winner: Hakkasan
· Finalists: Light and XS
Promo, Party or Event of the Year
· Winner: Summer Lovin' with Kaskade at Marquee
· Finalists: Macklemore & Ryan Lewis Wednesday at Surrender and Night Swim at XS
DJ of the Year
· Winner: Diplo, XS/Surrender
· Finalists: Calvin Harris, Hakkasan and Major Lazer, 1OAK
Restaurant Bar of the Year
· Winner: Herbs & Rye
· Finalists: TAO Restaurant and Yellowtail
Congratulations to all the winners and finalists .
St Valentine's Day , the words jump out with anticipation for some and evoke downright fear to others who may be the check payer and the evenings event planner. No matter what side of the check you may be on, it's a day to spend time with someone you love and show them how special they are. What a better way to show you care than and nice dinner for two. Las Vegas, being the culinary center that is, offers a very diverse choice for a romantic evening.
The Palms Resort would be a great choice. Dine at the newly remodeled Nove Italiano for some Italian fare. Chef de Cuisine Kieran Toivonen has prepared a Valentine's Day tasting menu for two for $69 per person. Enjoy an amuse with a nice choice of Shrimp franchaise ,Panzanella or Lobster risotto. After the tasty beginning, it's your choice of a 6oz petite filet, Florida grouper with tomato fennel compote or a lovely Chicken parmesan. For the big FINI , share the Red velvet cheesecake with macerated strawberries and fresh whipped cream with your guest .
If not in the mood for Italian, how about an Iron Chef ? Celebrated chef Kerry Simon, Simon Restaurant & Lounge has an inventive menu featuring a concentration on the freshest seasonal items and quality organic ingredients. Simon will offer a special Valentine's Day prix fixe menu at $149 per person. Start off your experience with a rich Lobster bisque served with a grilled baguette and then Grilled radicchio salad with mizuna, goat cheese, pecans, and orange vinaigrette. After a refreshing Champagne flute and raspberry sorbet it's time for a palate pleasing next course. A perfectly prepared spice rubbed flat iron steak with pancetta, fingerling potato and garlic herb oil and seared diver scallops with citrus quinoa is sure to set the mood for the evening. Finish this Iron Chef experience with a sweetheart sweets platter that is sure to sweeten the deal.
Still at the Palms, The iconic N9NE Steakhouse has recently enhanced its menu and has reopened following a remodel to reveal a contemporary look. You can't go wrong with Caprese Salad featuring House Cured Tomatoes, Buffalo Milk Mozzarella, Toasted Pine Nuts, Red Onion and Sweet Basil Vinaigrette. A very nice gift from the sea is also offered as well. Why not enjoy Seared Yellow Fin Ahi Tuna with Seasame Crusted Field Watercress, Crispy Noodles, Seaweed Salad, and Yuzu Vinaigrette. For the carnevores , a Grilled, 16oz, Veal Chop Marsala with seasonal Mushrooms, Roasted Peppers, Cipollini Onions, and Marsala Sauce will make your mouths salivate. To cap off the evening with a view, couples can enjoy a spectacular view of the Strip from the sophisticated Ghostbar lounge, which will feature an open champagne bar from 8 – 10 p.m.
On the famed Las Vegas strip stop at Caesars Palace and visit the legendary Raos' . Chef Fatimah Madyun has created a nice a la carte Valentine's Day menu that your loved one will enjoy. Don't miss the Veal Short Rib Arencini shredded & mixed with Parmesan Risotto, dusted with Breadcrumbs & Fried until Golden Brown. The Herb Gnocchi with Rosa Sauce with Fresh Basil & Oregano Tossed in a Creamy Rosa Sauce will make you say "now That's Italian.
The newly opened Fleming's Prime Steakhouse & Wine Bar at Town Square has a two-course prix fixe menu to impress your special guest. The experience starts with a pan seared Scallop served over a light goat cheese polenta with fresh chives and seared grape tomatoes followed by a choice of a Fleming's Salad or Modern Caesar. The next course , continue with a petite Filet Mignon served with a baked blue crab and Béarnaise sauce and Fleming's potatoes paired with a choice of Pecan Crusted Salmon with fennel mustard sauce for $59.95 or an 8-oz. Lobster Tail with drawn butter for $69.95. You even have the option to pair the meal with Fleming's featured cocktail, French Kiss 75 for $10 and end the night with the Chef-inspired House made Cinnamon sugar doughnuts with homemade lemon custard and blueberry dipping sauce for $9.95
Right in the middle of the strip the Palazzo Resort has a few delightful choices to choose from.LAVO Italian Restaurant inside The Palazzo Resort Hotel Casino will feature a $58 prix-fixe menu in honor of the day of love. A surprise amuse bouche crafted by the chef starts you off on your culinary journey. The next course offers you a choice of Rock Shrimp & Zucchini in Filo Dough or Heart Shaped Lobster Ravioli, made with king crab sauce, Tarragon and Calabrian Chile. You can't go wrong with either. The meal is centered by Roasted Arctic Char with winter vegetables, truffle emulsion and Baked Alaska Zuccotto topped with Amarena cherries that will send you home with a smile. For an Asian flare to your romantic day, The Venetian Resort has the perfect place for you to dine.
TAO Asian Bistro at The Venetian Resort Hotel Casino will offer a $58 prix-fixe menu. This Asian inspired four-course experience starts with Oysters with a Miso & Onion Mignonette and Tomato & Ponzu Salsa. Then choose from Pan Seared Pork Belly with Spicy Picked Shimiji Mushrooms & Crispy Lotus Root or a Sashimi Bouquet with Yuzu & Rose Water Vinaigrette. After that gastronomic beginning dive into a succulent Salt & Pepper Lobster Tail & Kobe Hanger Steak before ending your evening with a Dark Chocolate Pot de Crème with White Chocolate Yuzu Strawberry.
Spend Valentine's Day with a BAM! from Chef Emeril Lagasse. The renowned Delmonico Steakhouse at The Venetian is a perfect choice for the day. Begin with Escargot over Wild Mushroom Toast with Herb butter and persillade. Enjoy a delightful Ahi Tuna Carpaccio with Hearts of palm, fennel, citrus, extra virgin olive oil and petite greens. For the Entrée order the "Osso Bucco" in rich Brown butter, cauliflower puree and olive oil poached vine ripened tomatoes. There is no better choice than the Chocolate Truffle Torte, a decadent Chocolate ganache and raspberry coulis for dessert.
Another great choice for fans of Emeril is Table 10 at The Grand Canal Shoppes at The Venetian and The Palazzo. Start your meal off with a choice of house chocolate or glass of sparkling wine for the ladies, then experience fresh west coast oysters and cold cucumber ginger jus. Now that your palate is awake, Emeril's Kobe Beef Flat Iron Steak with Bok choy and pearl onions, sweet soy sauce and duchess potato is a nice follow up.
If you can't take your special loved one to France then bring them to Morels French Steakhouse & Bistro at The Palazzo. Sit on the veranda overlooking the bright lights of the strip and start with Crab Salad on Potato Crisp and American sturgeon caviar.
A crisp, fresh Boggiato Farms Baby Iceberg salad withhouse dried cherry tomatoes, spring red onion, applewood smoked bacon and blue d'Auvergne dressing will get you ready for your next culinary treat. Cut into a perfectly prepared grilled Filet Mignon with Maine Lobster Tail, Potato puree, sautéed green beens in foie gras butter and bordelaise sauce. Finish this meal off in 18kt gold. Settle into a rich Hazelnut & Gianduja Chocolate Dome with18kt gold leaf, white chocolate shavings and winter berries.
Buddy "Cake Boss" Valastro , Cuisineist Editor Elaine Harris
Everyone loves The "Cake Boss "so why not take your loved one to enjoy his family's Italian inspired cuisine. The recently opened Buddy V's Ristorante is a personal favorite because of owner Buddy Valastro's heirloom family recipes, famous desserts and a spectacular view of the center of the strip. Enjoy a cool glass of Ruffino Prosecco , sit back and enjoy . Get things started with Agnolotti tableside. A homey tasty miniature ravioli, Sunday gravy style veal shank, sausage, pork & sage brown butter to prepare you for the coming culinary artistry. Then it's your choice of Caprese & Prosciutto. A jersey beefsteak tomato, burrata cheese, charred green beans with balsamic or Arancini with peas, parmesan and truffle fondue. It's all up to you again with a choice of Branzino , cured lemon, arugula salad, and pine nuts. Or Beef Tenderloin & Shrimp Scampi with sautéed spinach, mashed potatoes and chianti sauce. Being it's the "Cake Boss" you must try Buddy's XL Lobster Tail , a one of a kind custard cream, flaky pastry, seasonal fresh fruit; and Biscotti Amore.
If you want to get away from it all, head for Summerlin and spend your special day with another personal favorite. Honey Salt owners, and husband and wife team, Chef Kim Canteenwalla and Elizabeth Blau have created a special holiday menu that you and your loved one will enjoy. Start with a kiss and you can't have a bad day. In this case, it's a French Kiss, yes Oysters, Champagne, Toast with a pink peppercorn mignonette. Next up, a tasty fresh Shrimp Cocktail with horseradish, tomato jam or Perigord Black Truffle Pappardelle with roasted mushroom ragout. A gift from the sea and land is next with your pick of Baked Stuffed Lobster with blood-orange braised fennel, fingerling potatoes, lobster sauce or Wagyu NY Strip with truffle potato rosti, braised greens and bone-marrow vinaigrette. For a romantic finish share a Red-Velvet Bundt Cake with raspberry sauce, McConnell's chocolate ice cream; and Valentine Kisses, Linzer cookies filled with raspberry jam with the one you love.
On the strip or off, there are a plethora of choices for your special day in this culinary epicenter for your special time out with your loved ones. Enjoy and have a wonderful experience no matter where your path or heart may lead.
Summerlin has long been known for a diversified choice of dinning, mixology and gaming. This month Summerlin has a new addition to the food and beverage choices for locals who live in the area. Distill Bar will open its doors at 7 p.m. on Feb. 22nd.
Distill is planning to become the 'Home away from Home' for those residents living in West Las Vegas looking to have some fun, with comfortably priced, house-made cocktails and handcrafted food. Even a VIP Gaming Club is available in a relaxed environment to meet up with friends or fined some new ones.
The all-important Happy Hour will run twice daily from 3 p.m. – 6 p.m. and 3 a.m. – 6 a.m. This newcomer to Summerlin also wants to win over your appetite as well, offering seared Ahi tuna, house-made Jalapeño Poppers and Street Tacos, as well as burgers, pizza, sandwiches, salads and wraps. The chef's specialties include Beer Braised Short Ribs and Fish & Chips.
For the sports fans, relax with 18 High-Def televisions for a front row seat of all the action. If you want a quieter venue, escape to Distill's "Backyard" which an outdoor space, complete with fire pits and soft couches. We are looking forward of visiting this enthusiastic addition very soon. Distill is located off I-215 and West Charleston Blvd. at 10820 West Charleston Blvd., Las Vegas, NV 89135 – inside the Costco shopping complex. For more information visit http://distillbar.com/
The inaugural Life is Beautiful event in 2013 was a fabulous success. So much so it's coming back even bigger in 2014. It was recently announced that it will return to Downtown Las Vegas in on October 24-26.
"We could not be more excited for 2014," said Rehan Choudhry, Life is Beautiful's Founder. "The support we received from community leaders, corporate partners, downtown businesses and, most of all, our festival fans made Life is Beautiful bigger than we could have ever dreamed in our first year. We are extremely confident that our festival, created to inspire people, will only grow stronger from year to year."
Over 60,000 people enjoyed Life is Beautiful in its first year last October, exceeding original estimates for the festival. Attendees spent the weekend exploring 15- city blocks programmed with music, food, art and learning experiences for all ages. Held over two days, the inaugural event consisted of five music stages, a culinary village, an alchemy garden, an eclectic street art program, a learning program with a range of notable speakers and much more.
"We have some incredible enhancements and new surprises coming for year two," said Choudhry. "The success and notoriety of Life is Beautiful has inspired our entire team to push the limits in every way possible as we build for the future. More announcements are forthcoming, but we all anxiously look forward to coming back to Downtown Las Vegas October 24-26!"
We are marking our calendar now for those October dates for what promises to be another 3 days when life is truly beautiful in Las Vegas.
Las Vegas, home to most every celebrity chef you can conjure up both on and off the small screen is known as a culinary destination for their gastronomic delights. Before there was the glitz and glitter of multinational gaming corporations building palatial resort casinos on what became the "strip", there was downtown and Fremont street where Las Vegas really began. Sadly, for many years, its casinos where old time gamblers spent their last penny and those that did, found a home in an alley or under an overpass abiding their last days.
Yes, it was a sad place, a tourist haven and even dangerous if an unsuspecting, inebriated guest wondered a little too far away from the relative safety of the dimming lights of every imaginable color.
But then came entrepreneur billionaire Tony Hsieh who built Zappos, rode into the city like a knight on a white horse to literally save the day, moving his headquarters and employees right in the middle of downtown and creating his Downtown project. This self-made billionaire is continuing to change the downtown area building by building, block by block and even container by container.
Recently, The Las Vegas Container Park opened on east Fremont street, a street that just a few short years ago was home to dilapidated small motels of questionable nature. Today this same area features small locally owned restaurants, bars, boutiques and coffee houses supported by Zappos employees who live in renovated, chic apartments that were once uninhabitable. The word has gotten out and now Zappos employees , locals and tourists alike drink, sip and dine together just as Tony Hsieh in visions on what he calls "collisions ".
The Container Park was made as a place for start up companies to gain some traction. On opening day, there was a line outside and has been a hub of activity ever since. For example, there is Big Ern's that began as a catering service and now it has a brick and mortar location or shall we say container location.
The park features 43 retail business, restaurants, bars, a playground that has a shipping container converted into a 30-foot-tall treehouse with three slides, observation tower, and stage that showcases musicians throughout the day and into the evening. What IS a Container Park you are most likely asking by now? Downtown Container Park is about 19,000 square feet, a mix of 30 shipping containers and multifunctional modular cubes forming its boundaries. The cubes are steel-framed and encompass 250 square feet.
The entrance features a pretty famous insect. A 55-foot-tall steel praying mantis sculpture built atop a dump truck greets each and every guest. Artists Kirk Jellum and Kristen Ulmer made the piece for Burning Man, an art festival held in the Black Rock Desert of Nevada. At night "The Mantis" shoots flames from its antennae to the amazement of all from blocks away.
Keeping in the entrepreneurial spirit, the Container Park isn't intended as a permanent location for businesses. It's intended to give start ups a chance to thrive and find bigger, permanent locations. There are plenty of those in this one of a kind venue.
We highly suggest BIN 702 for the oenophiles. Enjoy one of the most comprehensive selections of wine on tap in Las Vegas , take a prime seat on the patio, and enjoy live music from the stage very nearby. Of course you need mouthwatering bites to enjoy with your wine. Bin 702 offers a wide array of artisanal cheese, meat plates, salads, and paninis.
Bin 702 Smoked Salmon
The word here is sustainable, with dressings and aiolis made from scratch on-site with the best domestic and imported ingredients available.
If in the mood for a Martini , stop into The Boozery . We love this unique cocktail lounge in a shipping container. As they say themselves, "No name has ever been more appropriate ". Enjoy local spirits and beer inside or outside the container on their deck.
We mentioned celebrity chefs on the strip earlier, why not stop into Pork & Beans which is a collaboration of Future Restaurant Group and celebrity chef Kerry Simon. The menu is small but Chef Nona Sivley plates up fresh Pork & Beans, artisanal sausage and bean dishes as well. In addition to pork, beans, cheese and booze we also recommend Simply Pure. This is a really cool gourmet vegan raw food venue. Enjoy fresh organic ingredients that you will not be disappointed in.
The Down Town Container Park is not to be missed. Enjoy an afternoon as it fades into evening for the total experience
It's that time of year again, The Eighth Vegas Uncork'd By Bon Appetit Tickets Are Now On Sale.
For the last eight years we have waited with anticipation for Bon Appetit Vegas Uncork'd . The wait is now over .The country's star-studded culinary festival all ways features extraordinary lineup of celebrity chefs , sommeliers and mixologists from renowned resorts, ARIA, Bellagio, Caesars Palace, MGM Grand and The Venetian. This year, mark your calendar on May 8-11 and plan to attend this four-day culinary dream celebration.
The 2014 Vegas Uncork'd will feature celebrity chefs Bobby Flay, Buddy Valastro, Daniel Boulud, Giada De Laurentiis, Joёl Robuchon, Julian Serrano, Guy Savoy, Mario Batali, Pierre Gagnaire, Masayoshi Takayama, Michael Mina, Nobu Matsuhisa, Royden Ellamar, Shawn McClain, Thomas Keller and more.
"Four days in the Las Vegas sun celebrating 70 of the world's best chefs, 20 of the most talented Master Sommeliers and 50 amazing events is my perfect weekend," says Bon Appétit editor in chief Adam Rapoport. "Vegas Uncork'd by Bon Appétit, entering its eighth year, is not to be missed."
"Las Vegas continues to redefine the essence of epicurean excellence by offering the most comprehensive collection of distinguished chefs, Master Sommeliers and celebrated restaurants in the world," said Cathy Tull, senior vice president of marketing for the Las Vegas Convention and Visitors Authority. "This year we are thrilled to welcome additional resorts, chefs and unique, one-of-a-kind experiences to Vegas Uncork'd by Bon Appétit, as it provides our guests with unparalleled access to legendary chefs and sommeliers in truly intimate settings, while showcasing Las Vegas as the culinary mecca it has become."
The lineup this year is unmatched as Vegas Uncork'd , the nation's premier culinary , event showcases the best of the best. Make plans to attend these very special events:
Krug Chef's Table at Master Series Dinner: Dinnertime Decadence with Guy Savoy, Thursday, May 8: Experience exclusive like never before and be one of six at the Chef's table – the only portal into renowned chef Guy Savoy's den at Caesars Palace. At the only Krug Chef's Table in the U.S., guests will sip luxurious Krug Champagne and dine on a special menu prepared by the Michelin-starred chef himself.
The Night Market: East Meets West, Thursday, May 8: Join top chefs from The Venetian such as Mario Batali, Thomas Keller, Buddy Valastro and Justin Quek, as well as the outstanding chefs from Singapore's Marina Bay Sands as they bring the true night market experience to you with an array of Asian-inspired dishes and drinks.
Second Annual Chase Sapphire Preferred Grill Challenge,Thursday, May 8: Two Le Cordon Bleu College of Culinary Arts students will get a once-in-a-lifetime opportunity to compete with two world-class chefs, including Buddy Valastro, from the hit television series Cake Boss. The teams will battle it out during The Night Market at The Venetian for a $20,000 scholarship, courtesy of Chase Sapphire Preferred.
A Twist on Dinner: The Perfect Pairing of Shawn McClain and Pierre Gagnaire, Thursday, May 8: Join Mandarin Oriental's Pierre Gagnaire, a Michelin three-star chef, and ARIA award-winning chef Shawn McClain as they put their signature fresh-flavor twists on a unique dinner featuring thought-provoking wine pairings.
Sushi & Sake with Chef Nobu Matsuhisa, Friday, May 9: Culinary master and sushi connoisseur Nobu Matsuhisa shows lucky attendees how to roll sushi and sip the best of sakes at Caesars Palace. Discover his inventive "Nobu Style" that fuses classic sushi-making techniques with unexpected ingredients.
The Perfect Pairing: Art & Wine,Friday, May 9: Soak up fine works of art while sipping an array of wine in this high-culture pairing from Bellagio's Master Sommelier and Wine Director Jason Smith and Bellagio Gallery of Fine Art Executive Director Tarissa Tiberti.
Michael Mina's Poolside Pig Roast & Beer Garden,Friday, May 9: Michael Mina hosts a full-on outdoor shindig complete with succulent whole roasted pig, barbecue favorites, and plenty of ice-cold beers. Chill outside to the sound of upbeat live music and savor special dishes from Michael Mina's PUB 1842 at MGM Grand.
Legendary Lunch with Le Cirque,Saturday, May 10: Enjoy fabulous views of The Fountains of Bellagio during this extraordinary luncheon at AAA Five Diamond Award-winning restaurant Le Cirque. Executive Chef Paul Lee will create a spectacular four-course meal perfectly paired with wines hand selected by Flower's Winery Master Sommelier Larry Stone.
Fire & Ice: A Flame-Grilled Feast Over Cool Cocktails,Saturday, May 10: Royden Ellamar, Executive Chef of Sensi at Bellagio, will heighten senses as he explores the ancient methods of cooking meat with live fire, ash and smoke while Master Mixologist Ricardo Murcia cools things down with creative cocktails incorporating ice and fire by the pool at Bellagio. Prime beef and game will get charred by white oak embers while a whole lamb roasts over pecan logs. Farmers' market vegetables will cook in the ashes of a smoldering fire pit and a bespoke ice smoking chamber will be filled with seafood and wisps of orange wood smoke.
Mother's Day Weekend Brunch, Saturday, May 10: Bring Mom to meet all-star chefs Shawn McClain and Masa Takayama at this chic day party at ARIA where guests will dine on a bountiful brunch paired with world-class wines.
Grand Tasting, Friday, May 9: Enjoy a staggering variety of signature dishes prepared by the world's most celebrated chefs. The dramatic five-acre Garden of the Gods Pool Oasis at Caesars Palace will feature more than 50 award-winning chefs and more than 100 of the best wines and spirits from around the world. The after party will be held at the newly opened FIZZ Las Vegas where guests can indulge on the best of champagnes and mingle with celebrity chefs all while enjoying the colored photography from the private collection of the lounge's creative director David Furnish and Sir Elton John.
When in France: A Joёl Robuchon Dinner, Saturday, May 10: Named France's Chef of the Century by the esteemed Gault Millau restaurant guide and the most starred chef in the world, Joël Robuchon hosts two private dinners with one-of-a-kind, six-course menu and wine pairing at his namesake MGM Grand restaurant for a night to be remembered
We absolutely enjoy the 4 days of Vegas Uncork'd as you can be busy all day and into the night enjoying the best the world has to offer on the plate and in the glass. Book your seat at the table today at VegasUncorked.com
We were fortunate to have seen a preview of PANDA ! during the resort's Winter in Venice Festival and were intrigued with what we saw. As the weeks went by we waited with great anticipation of the world premier and what a night it was.
The opening night started with a reception hosted by our very cute and cuddly Panda friends. In addition to our hosts from the bamboo forests, many members of China National Acrobatic Troupe who are masters from the Shaolin Temple and the birthplace of Kung Fu greeted the world premier guests from Beijing and around the world.
The Palazzo Theater was buzzing with excitement as guests took their seats for a first look at the newest show on the famed Las Vegas strip. The bamboo curtains opened and our journey with LongLong Panda began. LongLong, is a true Panda in every sense of the word with his warm and caring nature.
Elaine Harris and PANDA escorts
The show takes the audience along on his mission to rescue his beloved and beautiful Peacock Princess from the evil and mean Demon Vulture, who kidnapped her on their wedding day. Heartbroken, LongLong seeks guidance from an Old Man, along with monks who specialize in martial arts to prepare the love sick panda for his mission to save his future wife.
This incredible show features gymnastics from world champion artists, acrobats, martial arts, breathtaking dance, music and a multi-layered LED wall that runs the length of the stage.
PANDA! is the classic story of good overcoming evil that takes the audience on an emotional roller-coaster leading to an epic battle where the victor gets the girl or in this case the Peacock princess.
Director An Zhao and his team behind the opening and closing ceremonies of the 2008 Beijing Summer Olympics has done an amazing job with PANADA ! , the first-ever Chinese produced show to have a residency in Las Vegas. This show is unlike any show you will see in Las Vegas and will be a hit for young and old alike for years to come.
Edit

We have been writing, traveling and interviewing wine makers in the beautiful Sta Rita Hills AVA for many years. In our opinion this unique AVA produces some of the finest Chardonnay and Pinot Noir in the country if not the world. Now a Santa Barbara County grape grower wants to expand the Sta. Rita Hills appellation to include his vineyards, but has met with opposition from those already in the appellation. Blair Pence, owner of Pence Ranch vineyard, filed a petition with the Alcohol and Tobacco, Tax and Trade Bureau to change the eastern boundary of the AVA. The expansion would extend the eastern boundaries to include three vineyards, John Sebastiano Vineyards, Rio Vista Vineyard and his Pence Ranch Vineyard. He owns 40 acres of vines selling grapes to local wineries for years however, because his land falls outside of the Sta. Rita Hills appellation he gets less value per ton.
This renegade grower filed a petition, stating that his land's soil and climate is similar to the established AVA. As expected the Sta Rita Hills Winegrower Alliance disagrees with Pence's arguments. Wes Hagen of Clos Pepe who is the original petitioner who crafted the AVA boundaries points out in numerous interviews the new border would extend into a distinct landmass called the Buellton Flats, which has a north-south orientation, while the current AVA has an east-west orientation. In addition, the proposed areas lack the maritime influence that make the region ideal for Pinot Noir and Chardonnay.
The Sta Rita Hills is a very special place and we have watched it grow first hand having walked many of the renowned vineyards in the area. If you spend any amount of time in the area, meet the winemakers who are still farmers and taste the wines from the region you will understand why the Sta Rita Hills current boundaries are where they are. Recently new AVAs have been established in the area such as nearby Happy Canyon AVA. Why it was not added to the Sta Hills AVA? The answer is simple. It's different. There are many micro climates and soil compositions that make up distinct terroir and that of course influences the grapes thus making them different from the same varietal literally grown just a few miles or less away. The Sta Rita Hills boundaries are there for a reason, founded by nature itself and should not be modified.
"Chefs to the Max" dinner series to benefit Journalist Max Jacobson.
Max Jacobson
Being journalists based in Las Vegas we have long explained to visiting colleagues that Las Vegas is a small town and within that small town the food and beverage family is even smaller and very close. Our highly respected mentor and journalist Max Jacobson was critically injured in an accident and in intensive care. This "small town "has teamed up with a world class line up of Chefs that has never been assembled anywhere to support the family during this very difficult time.
A benefit dinner to be held on January 19
th
will feature literally the world's best in the kitchen. Chefs Akira Back , Megan Bringas, Bruce Bromberg , Kim Canteenwalla, Barry Dakake, Susan Feniger , Hubert Keller, Thomas Keller , Grant MacPherson, Brian Massie , Mary Sue Milliken , Bradley Ogden, Luciano Pellegrini, Joey Romano , Megan Romano, David Walzog, Rick Moonen, Bobby Flay , Saipin Chutima and more, will deliver a once in a life time dining experience .
"CHEFS TO THE MAX"
Benefiting Max Jacobson
Sunday, January 19, 2014
Cocktails and hors d'oeuvres will be served from 6 to 7 p.m and will be followed by a dinner from 7 to 10 p.m. One-hundred percent of the proceeds will benefit Max Jacobson and will go directly to help pay for mounting medical bills as a result of the accident. You may purchase tickets for the dinner at $1,000 per person and are available by calling Rx Boiler Room at (702) 632-9900 (a credit card will be needed to guarantee seats.)
To find out about other "Chefs to the Max" dinner series events please visit www.Facebook.com/ChefstotheMax.
We have been fortunate enough to have followed Ray Nisi and his Double Helix brand since its inception at the Palazzo Resort in Las Vegas and is a true example of entrepreneurial spirit and hard work.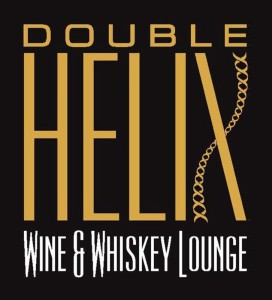 It's still cold outside and we all could use a little warming up. A fantastic way to get warm and cozy is to head over to Double Helix Wine & Whiskey Lounge at Town Square to taste the new cocktails made exclusively for the holidays and healthy new menu items just in time to help with those New Year's resolutions.
We always enjoy sitting at the outside fire pits on the patio, people watch and enjoy some very tasty cocktails. This time of year we came to the right place as Double Helix Wine & Whiskey Lounge has some seasonal libations that are sure to tantalize your palate. Looking over the list, a warm Hot Toddy made with in-house barrel-aged whiskey and blended with toddy mix, hot water, agave and freshly squeezed lemons is a great choice.
Hot Toddy
An Irish Coffee always hits the spot. This classic treat in a glass combines Jameson Irish Whiskey, brown sugar simple syrup and hot coffee topped with rich sweet whipped cream. You can't get more classic than a Manhattan so why not try the Ladies of Bourbon. This dessert variation on the Manhattan is a blend of Basil Hayden's, white crème de cocoa and amaretto chilled in a cool cocktail glass and then topped with a Luxardo cherry to add the finishing touch.
Honey roasted butternut squash, served with baby spinach.
Double Helix Wine & Whiskey has assembled a knowledgeable staff and are very eager to assist in pairing a signature cocktail with some of their new menu items.
Ladies of Bourbon
Try the Autumn Breeze, a spicier mix of rye, lemon juice, blackberry syrup and a touch of Benedectine with the "Double Triple,a taste of three cheeses and three charcuterie selections. Other new menu items include Seared yellowfin tuna, with marinated English cucumber, garlic aioli, jalapeno and unagui sauce on toasted lavash or enjoy Porcini crusted salmon, served with sun dried tomato garbanzo stew and spinach or Honey roasted butternut squash, served with baby spinach.
For those wannabe mixologists , Double Helix Wine & Whisky Lounge is starting a new series teaching how to make cocktails that will be held once a month at the Town Square location. Each one will have a theme and the first one on Jan. 15 is all about classic cocktails with the Manhattan and the Old Fashioned then the second one on Feb. 12 will feature a White Chocolate Martini and Lemon Drop Martini to represent the sweet and sour sides of love. We will be honing our bar skills starting in January, will you?
Double Helix Wine & Whiskey Lounge is located at Town Square Las Vegas and open Monday through Friday 3:30 p.m. - close and Saturday and Sunday 11 a.m. - close. HappyHour is daily 3:30 - 7:30 p.m. For more information, please call 702.735.9463 or visit doublehelixwine.com.