Write about Wine. Read about Life. WineWonks, the Wine Blog Community.
San Luis Obispo is the place to be in June . Tickets are on sale now for the SLO Vintners popular "Roll out the Barrels" wine weekend event. Their 22nd annual "Roll out the Barrels Weekend" begins Thursday, June 21st and runs through Sunday, June 24th. There will be 30 wineries within the San Luis Obispo Wine Country Region participating. The weekend wine event consists of 3 major components: Barrels in the Plaza, Winemaker Dinners; Social Events, and the ever popular 2-day Passport to Wine Country.
Thursday June 21st, 5:30 - 7:30 Barrels In the Plaza
In San Luis Obispo's historic downtown Mission Plaza, SLO Vintners will feature "grown here, made here with Perfect Pairings!" from 5:30 - 7:30 pm. Wineries will partner with local chefs side-by-side offering a blissful sampling of specialty cuisine with an array of fine wines. This will be the ultimate way to celebrate SLO's culinary experience right in the heart of San Luis Obispo. Guests will groove to live music from local Rock, Reggae and Blues band, "Soul Sauce". Tickets are $30 each.
Friday June 22nd Winemaker Dinners & Social Events with participating San Luis Obispo Wineries
Enjoy an evening with the winemakers and principals of the SLO Vintners for delicious dining experience, and hear from the people who shaped the region. More details on these dinners can be found at slowine.com.
Saturday, June 23rd and Sunday, June 24th 11:00 - 4:00 Roll Out the Barrels Passport Weekend
The annual two day passport portion (Saturday and Sunday), will allow visitors enjoy San Luis Obispo Wine Country and visit up to 30 member wineries. Passport holders will experience wine and food pairings, reserve barrel tastings, entertainment and special discounts. Saturday is typically the grand affair, while Sunday is focused mostly on the wines and special discounts.
"This event portrays the beautiful place that we live, and the bounty it provides for us," says Heather Muran, San Luis Obispo Vintners Executive Director. "Not only is it a great educational weekend, but it's 'over the top' when it comes to the food and wine presented at all the events. This is the perfect weekend adventure, for both locals as well as for out of town tourists longing for a small town escapes."
Several hotels are offering special 2-night stays along with tickets to Roll Out the Barrels weekend. Participating hotels can be found on the slowine.com website.
2012 Participating Wineries:
Ancient Peaks Winery * Autry Cellars * Baileyana * Cadre * Center of Effort * Chamisal Vinyards Claiborne & Churchill * Clesi * Edna Valley Vineyard * Kelsey See Canyon * Kynsi Winery * Laetitia Winery * Peloton Cellars Per Bacco Cellars * Phantom Rives * Pismo Beach Winery * Sans Liege * Salisbury Vineyards * Saucelito Canyon Vineyard * Sextant Wines Stephen Ross * Sinor - LaVallee * Talley * Tangent * TreViti Vineyards * Tolosa Winery * Trenza * Wolff Vineyards * Zocker
For a current list of participating restaurants for Barrels in the Plaza, and winery events for Passport to Wine Country Weekend, visit our website at www.slowine.com.
Wirtz Beverage brand new Trilogy Fine Wine and Spirits division got off to a fast start with the Crème de la crème of the Las Vegas beverage industry. Legendary Rudi Wiest himself of his namesake import company came to Wirtz's Alchemy room with a palate pleasing line up of German Dry Wines.
Rudi Weist
No importer that we know of has the knowledge of Rudi Wiest when speaking on the topic of German wines. On this visit he brought a hand selected group of small family owned wine makers from the best wine making regions of Germany.
Schloss Schonborn, Rheingau
Marcel von den Benken fromSchloss Schonbron in the Rheingauexplained that his 2010 Dry Estate Riesling is characterized by high acidity and the 2011 Vintage had a much longer hang time. On the palate both of these amazing Rieslings were nicely balanced, soft and feminine in style.
Kunstler
winery featured four Rieslings and a lovely Pinot Noir. Carl Erhard from the winery explained that he concentrates his efforts on making grapes for wine and not wine making.
Growing fruit is the most important aspect in the wine. As any experienced wine lover knows, the best wines are made in the vineyard and not in the winery. Carl Erhard follows that tradition to a "T". As we tasted his 2010 Dry Riesling "old vine " Stielweg, Carl explained that vines that average 55 years in age. Carl also added that he felt the 2012 Vintage will have a long ageing potential. The Kunstler Pinot Noir Estate 2009 features sour cherry and surprisingly big tannis. Many people consider German Pinot Noir something that is relatively new. In fact, winemakers have been making Pinot Noir the Rheingau for over 800 years long before they planted Rieslings . 2009 was warm year which should translate to a spectacular vintage for Pinot Noir and this Kunstler will not disappoint.
Weingut Rebholz
Weingut Rebholzproduces some very fine Rieslings, Pinot Noir and even a Pinot Blanc . Hansjorg Rebholz himself made the trip across the Atlantic to show off these very special wines. As we began tasting through his wines, he explained that his Grand Father started the winery in the 1940s and they specialize in making wines as natural as possible and are Bio-Dynamic .
We were pleased with the Pinot Blanc and the Rieslings. Both were refreshing, featuring big apple and melon notes on the nose and palate. Before moving on to the Pinot Noir we found a real stand out. The 2010 Dry Grosses Gewachs , Ganz Horn. On the nose and palate, this wonderful wine drinks like a Grand Cru. Classic earthy notes, mineral and citrus make this Riesling a stand out. All of the Rieslings from Weingut Rebholz should be at their very best after 5-6 years. German Pinot Noir is always interesting because Pinot Noir is very terroir expressive. Vineyards with micro climates can produce Pinot noir that are very different and only meters apart. The 2009 Pinot Noir Spatlese Dry "Tradition "is a good example of this. This nice pinot has classic signatures of sour cherry, light tannis, all-spice and oak.
Weingut Dr Heger / Weinhaus Heger
Weingut Dr Heger / Weinhaus Hegerproduce Pinot Gris , Pinot Blanc and Pinot Noir that show off the versatility of the region . Markus Mleink took us on a tasteful journey through his wines. Like many of his colleagues, its hands off in the winery and all the work are done in the vineyard.
Tasting his 2011 and 2010 Pinot Gris side by side gave a unique insight into the vintages a year apart. The 2011 had much more fruit and was more developed than the 2010, most likely because it was just bottled and the 2010 has "mellowed" with a little more age. Both are ready to be enjoyed now. The 2009 Dr Heger Pinot Noir Dry Grosses Gewachs , Ihringer Winkerberh was next in line to examine. This very nice Pinot Noir was a pleasure to taste. Classic cherry notes, earth, leather and spice come together with silky tannins on the finish.
Weingut Becker
Can a pig famer make great wines? Sure they can andWeingut Beckerproves it . Fritz Becker Jr specializes in Pinot Noir. The winery was totally destroyed in World War 2 and has come back very strong. Fritz has been the winemaker since 2005. The 2009 Pinot Noir "Dry" Limestone was a stand out in his lineup and should have good age ability but can be enjoyed now. 2008 Pinot Noir Grosses Gewachs St Paul Grand Cru is a German Pinot Noir that we will not forget. Its elegant notes of cherry, earth, spice, leather and oak show what a Pinot Noir from the region should strive to be.
Rudi Weist is an expert in wines from Germany. Spending 10 mins with him or an afternoon is an opportunity to get an education to set the foundation of your wine education for a life time. When looking over your next wine list, take the time to find a few of these very special wines from Germany
Veuve Clicquot has areputationas one of Frances finest Champagne houses that has lastedcenturies. 2012 marks asignificationmilestone in both French and AmericanChampagnehistory.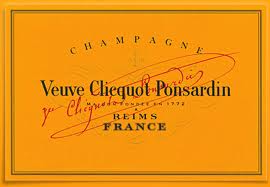 The 230th Aniversary of the first shipment of Veuve Clicquot to the United States. What a better excuse to open a bottle than that. Of course , when you open a bottle of "Veuve" that in itself is a special occasion.
Looking back at thislegionary Champagne , it was f ounded in 1772 by Philippe Clicquot-Muiron and played an important role in establishing champagne as a favored drink of haute bourgeoisie and nobility throughout Europe.
There have been othermilestonesprior to 2012 . In July 2008 an unopened bottle of Veuve Clicquot was discovered inside a sideboard in Torosay Castle, Isle of Mull, Scotland. The 1893 bottle was in mint condition, having been kept in the dark, and was the oldest bottle known to exist. It is now on display at the Veuve Clicquot Ponsardin visitor centre in Reims and is regarded as priceless.
In July 2010, a group of Finnish divers found 168 bottles from the 1830s aboard a shipwreck in the Baltic Sea off the coast of the Åland Islands. The bottles were initially claimed to have been produced between 1782 and 1788. They were sent back to France for analysis and found that some of them were Veuve Clicquot.
Easily recognised by its distinctive bright yellow labels, the wine holds a royal warrant of Queen Elizabeth II of the United Kingdom. Veuve Clicquot recently celebrated the 230thAnniversary of the first shipment of Veuve Clicquot champagne from France to the United States.
Cellar Master Veuve ClicquotDominique Demarville
Stylized and bubbly, the video provides an inside perspective on the history of Veuve Clicquot. Speaking to the history of the first shipment of champagne to the United States, Cellar Master Dominique Demarville helps to celebrate the anniversary of the first arrival of Veuve Clicquot to the U.S.!
Join Editor-In-Chief Elaine Harris and celebrate with Cellar Master Dominique Demarville andcelebrate 230 years of Veuve Clicquot . Cheers !!
:

The picturesque beach town Morro Bay, California will be "THE" place to be as the First Central Coast Oyster Festival will be held Saturday, June 16 at the Morro Bay Golf Course from 12 P.M. to 8 P.M.
This new event will benefit OPTIONS Family of Services, a nonprofit organization serving the disabled or persons with developmental disabilities and persons with a traumatic brain injury (TBI). OPTIONS provide a wide array of flexible programs that are customized for each individual they serve, with community accessibility emphasized at every level. Services include residential living supported living, rehabilitation therapy, day programming and vocational training.
Jacqueline Delaney, Marketing and Sales Director for OPTIONS Family of Services, said "The Central Coast Oyster Festival will feature a range of amazing oyster preparations, the best wines and brews, unique venue design, and a full lineup of knockout bands to play throughout the day." She added, "There are so many great wine, food, and entertainment events on the Central Coast that we've really concentrated on creating an experience unlike any other."
With a view of the Morro Bay Oyster Farm as well as the iconic Morro Rock, the Central Coast Oyster Festival will feature oysters from the Morro Bay Oyster Company, widely recognized as one of the greatest suppliers on the West Coast. Dozens of chefs from across the Central Coast will go head-to-head for the 'Best Oyster of the Central Coast" Chef Award, and the audience will be invited to taste their sumptuous efforts. But while oysters will, of course, be the main attraction, other epicurean delights will also be available.
Of course any any real oyster festival needs a shucking competition, and the Central Coast Oyster Festival, benefiting OPTIONS Family of Services, is no exception to the rule. Local shuckers will be invited to demonstrate their speed and skill to a live audience for prizes and the respect of the Central Coast community.
In addition to the delicious flavors of fresh Morro Bay oysters, the festival will include special features such as whimsical structures from The Do LaB. Based out of Los Angeles, The Do LaB is world-renowned for bending reality through interactive environments, event production and creative lighting design. Prominently showcased at such high-profile gatherings as the Coachella Valley Music and Arts Annual Festival and Burning Man, The Do LaB takes an organic approach to everything they design and create, striving to bring their visions to life with natural materials, found objects and sustainable resources.
The Do LaB's particular focus at the Central Coast Oyster Festival, benefiting OPTIONS Family of Services, will be the "Aphrodisiac Lounge." This beautiful modern-chic pagoda will house a raw oyster bar, sparkling and still wines, cocktails, cheeses and chocolates. As an added benefit, local craft brewery Tap It Brewing Company is proud to release an exclusive micro "oyster brew" designed to perfectly complement the festival's oysters in the Aphrodisiac Lounge.
Headlining entertainment for the Central Coast Oyster Festival will be the multi-talented indie band Walk off the Earth, whose covers of Gotye's "Somebody That I Used To Know" and Adele's "Someone Like You" went viral on YouTube earlier this year.
Additional bands for the event include TROPO, The Neon Russell Band, among others.
Tickets for this full-day experience of all things authentically Central Coast are a very affordable $20 and are available at www.CentralCoastOysterFestival.org. See you there !
Save the Date for Southern Nevada's Premier Culinary Extravaganza
Mark Thursday, May 24 2012 on your calendar. Many of the best restaurants of Las Vegas will unite again poolside at The Palazzo Las Vegas® for the Las Vegas Epicurean Affair. The event, sponsored by the Nevada Restaurant Association (NvRA), gives guests a taste of the gourmet offerings that have elevated the city to an international dining destination.
Hosted by The Palazzo, the Las Vegas Epicurean Affair promises a tantalizing evening of culinary splendor. Guests will savor samplings of cuisine and cocktails from prestigious restaurants and beverage purveyors in a luxurious poolside setting at The Palazzo for a palate pleasing event that is undoubtedly Las Vegas.
"We are excited to partner with NvRA for the third year in a row to host the Las Vegas Epicurean Affair," said Sebastien Silvestri, vice president of food and beverage for The Palazzo and The Venetian. "This is an amazing culinary event poolside at The Palazzo and we welcome everyone to experience the amenities at both properties."
"We are thrilled to showcase the incredible restaurants of the city, and are excited to feature new participants as well as returning signature favorites," said NvRA President and CEO Katherine Jacobi. "The Pools at The Palazzo are the perfect backdrop for this exciting event."
Past participants at the event have included Bradley Ogden, Carnevino, CUT by Wolfgang Puck, Delmonico Steakhouse, Restaurant Guy Savoy, Morels French Steakhouse & Bistro, STK, Nobu Las Vegas, Prime Steakhouse, Table 10, Valentino and many other illustrious restaurants throughout Las Vegas.
The Las Vegas Epicurean Affair is open to the public and will be held Thursday, May 24 from 7 to 10 p.m. at The Pools at The Palazzo. Tickets go on sale Wednesday, April 25 at LasVegasEpicureanAffair.com. General admission prices are $100 each and VIP tickets are available for $150 per person, granting early admission at 6 p.m. To complete the evening, private cabanas are also available for purchase. Proceeds from the event benefit NvRA's educational and scholarship programs. Book the Las Vegas Epicurean Affair suite package online beginning April 23 at palazzo.com or venetian.com or call 702.607.4100.
Over the last decade Americans have become more interested in where and how their food is grown. Wine is no different. The term organic is being used more and more in a variety of products today, more than any other time in history.
Another term that we see is bio-dynamic. Many have asked very important questions. What is organic wine? , what makes it organic?, what is bio-dynamic ?, Is it the same as organic ?, Is one better than the other ? . In our travels over the years we have had the opportunity to learn about organic and bio-dynamic wines from experts in their fields and have visited organic and bio-dynamic vineyards.
USDA Organic ingredients come from farms and vineyards that have refrained from using herbicides, pesticides, fertilizers or genetically modified seeds for at least three years. In California alone 23,430,900 pounds of synthetic pesticides were applied to wine grape crops in 2007.
When you look at a wine label you may see the term "100% Organic". This means the wine is made from 100% certified organic ingredients, processed without synthetic agents and contains no added sulfites. The label will bear the USDA organic seal, with the phrase "100% Organic". You may also see "Organic" on the label .This wine is made with 95% certified organic ingredients, and contains no added sulfites. Winemakers must prove that certified organic ingredients aren't available for the remaining 5% of ingredients. The label will also bear the USDA organic seal. And finally, "Made with Organic Grapes" or "Made with Organic Ingredients". This wine is made with 70% certified organic ingredients, and sulfites can be added up to 100 parts per million. The label cannot bear the USDA organic seal.
Bio-Dynamic farming is the brainchild of early Austrian philosopher Rudolf Steiner. This type farming is a holistic approach to agriculture that views farms and vineyards as self-sustaining ecosystems, and the soil beneath them as a living organism. In biodynamic farming, the relationship between soil, plants, animals and astrological elements is emphasized. Crops are often planted, pruned and harvested according to lunar cycles. Biodynamic farms in the U.S. must pass a three year transition to organic period required by the USDA's National Organic Program and cannot use synthetic pesticides or fertilizers. Furthermore, they must implement other sustainable farming practices, including energy and water saving techniques.
Certified biodynamic wines may contain sulfites up to 100 parts per million. The Demeter USA logo on the label guarantees that the wine has been produced biodynamically. Steiner believed that the introduction of chemicals to farming was degrading the quality of food produced and the addition of chemical pesticides and fertilizers not only made the food produced less healthy and the farmland less productive. The use of chemicals represented a spiritual failing on the part of the farmer and a failure to keep in touch with the rhythms of the moon and the seasons. In short, Biodynamics focuses on maintaining a natural ecological balance between the farmer, the crop, and other organisms living within the ecosystem from helpful insects and mice.
Recently , in a blind tasting of 10 pairs of biodynamic and conventionally made wines, conducted by Fortune and judged by seven wine experts including a Master of Wine and head sommeliers, nine of the biodynamic wines were judged superior to their conventional counterpart. The biodynamic wines were found to have better expressions of terroir and flavor.
Another label that one should look for is the SIP Certification which stands for Sustainability In Practice .This addresses the whole farm and Its goal is to give back, by protecting both natural and human resources, while still growing as a business. SIP goes beyond the organic wines you typically see in the store. It speaks to the farmer's commitment to protecting both natural and human resources, careful fruit production and the care for the workers' well-being are important components of quality wine.
The rules for SIP Certification address many interrelated elements of the whole farm system. Habitat conservation, energy efficiency, pest management, water conservation, economic stability, and human aspects. The farmers and wineries show their dedication through daily practice of sustainable farming methods. The SIP Certified seal assures that the farmer has completed a process verifying that the fruit was grown with respect for the land and the wine was made with SIP Certified fruit.
SIP Certified Wines are different from organic wines. Wines that have the SIP Certification go beyond the USDA Organic certification process. Many organic wines are also SIP Certified, the SIP process focuses on sustainable practices on every level of the winegrowing process. It is an additional way for consumers to know they're buying sustainable wines that give back to the land and community on every level.
The main idea behind all of these green certifications is making "zero impact' on the environment. Green vineyards strive protect the earth by relying on natural fertilizers and pest control systems to care for the plants. The next time you are looking for a great bottle of wine, take the environment into consideration and look for these certifications on the label.
Created in 1997, ViniPortugal is a trade association whose aim is to promote Portuguese wines, brandies and vinegars in the domestic and international markets has started a new $3 million campaign to promote the Wines of Portugal (www.winesofportugal.info) in the USA.
The campaign involves an integrated public relations and marketing campaign across the USA, with targeted events, education initiatives and digital and social media for the wine trade, press and consumers in the New York, San Francisco ,Miami,Washington and Chicago.
The 2012 campaign kicked off at the New York Wine Expo with a robust and varied showing of wines on display from various regions of Portugal. The program will continue with an exciting schedule of events throughout 2012, including grand tastings in June in the three focus cities, an autumn gala featuring the Top 50 Wines of Portugal as chosen by Master Sommelier and Master of Wine, Doug Frost, restaurant and retail promotions throughout the year.
Miguel Nora, Senior Area Manager for North America at ViniPortugal, stated, "I am very pleased that we have put together such a strong, integrated team to represent Portugal's wines in the USA. Our agency partners each bring great strengths to the campaign in their respective areas, making us feel comfortable in achieving the highly ambitious targets set for the US market."
Doug Frost MS , MW
Portuguese wine sales in the USA have grown steadily in recent years, as the US wine drinking population has expanded and grown more sophisticated. The value of Portuguese table wine sales (containers of two liters or less) increased by $1.9 million between 2010 and 2011. Volume sales increased from 4.68 million liters in 2010 to 5.55 million liters in 2011.
CUISINEIST.com Editor-In-Chef stated "This is a wonderful opportunity the wine lovers in the USA to learn and enjoy wines from Portugal, which is one of the up and coming wine regions in the world". Portuguese wines arecomingto the USA , so let's learn and enjoy wines from this very special part of the world.
Las Vegas has always been known for beautiful women and tasty cocktails and Speed Rack is no exception. This event is a competition created for and by female bartenders to promote female bartenders and to raise some money to fight breast cancer. All proceeds from their events go to breast cancer education, prevention and research.
The competition is being held in 10 cities across the USA and the winners from each completion will compete in New York City for the title, all the while raising funds for a very worthy cause.
Las Vegas is the 9
th
stop on the tour and teaming up with BarMagic and USBG Las Vegas for an afternoon that should be well worth a visit. Anthony Cools as donated his Swingers Club in the Plaza Hotel & Casino for the competition on Sunday, March 11, as 16 women from Las Vegas compete head to head in this intense test of speed and accuracy. And after a hard fought battle only one will be crowned Miss Speed Rack Las Vegas.
Fusion Bar @ The Palazzo Resort Mixologist Wendy Verdel-Hodges
Guest judges include Tony Abou-Ganim (The Modern Mixologist), Chef Kathy Casey, Charlotte Voisey (Portfolio Brand Ambassador - William Grant & Sons) and Audrey Saunders (owner of New York's Pegu Club) will have their work cut out for them in this high speed completion. In the past, these Las Vegas's hot, hardworking bartenders have raised $25,000 and are well on their way to doing it again !
If in Las Vegas on Sunday, March 11
th
stop into The Swingers club and watch the best of the best compete as you enjoy mouthwatering food, beer and special punch to support fighting breast cancer. Vino Las Vegas will be there cheering on the competitors and seeing who will win the title Miss Speed Rack Las Vegas.
Tickets are available on line in advance for $20.00 ( $25.00 at the door ) at
www.Speedrackvegas
NOTE: Must be 21+ to attend. IDs will be checked at the door.
For more information on Speed Rack and to watch videos from the other cities, visit our webiste at http://www.speed-rack.com
HALL Wines, one of the top producers of Cabernet Sauvignon in California has recently released the 2009 HALL "Napa Valley" Cabernet Sauvignon. A part of the HALL Napa Valley Collection, the2009HALL "Napa Valley" Cabernet Sauvignonis available nationwide at select dining establishments and wine shops.
The 2009 vintage is a true embodiment of the HALL winemaking philosophy, which focuses on crafting artisan wines by employing organic small-vine viticulture, precision winemaking, wild yeast fermentation, and unfined and unfiltered bottling.
"At HALL Wines we offer an elegant and stylish approach to the wine experience that combines the art of winemaking, design and contemporary art," said Kathryn Hall, Owner and Vintner of HALL Wines. "The release of the2009 HALL "Napa Valley" Cabernet Sauvignonis our latest effort to bring the "HALL" experience to consumers' every day life."
Fused with special lots from HALL estate vineyards and esteemed fruit from HALL's premier vineyard partners, the2009 HALL "Napa Valley" Cabernet Sauvignonis brimming with aromas of cassis and blackberry pie, articulating black fruit, white chocolate and toasted almonds. On the palate, the wine is round and soft featuring opulent flavors of dark bing cherry, jam and dark cocoa transcending into a velvety finish. The 2009 vintage will gracefully age over the next ten plus years.
HALL Wines' focus, from vine to glass, is to deliver a dense, supple Cabernet Sauvignon that consistently over-delivers. In striving to achieve this, HALL's winemaking practices include blending grapes that exude the best characteristics by growing block specific varietals. Each vineyard is harvested by block to segregate the grapes throughout the fermentation process.
Kathryn and Craig Hall
As winegrowers and visionaries, Kathryn Hall and husband Craig Hall, have a strong respect for the environment and a commitment to cutting-edge vineyard technology to yield the highest quality grapes. HALL St. Helena is California's first winery to receive the prestigious Leadership in Energy and Environmental Design (LEED®) Gold Certification by the U.S. Green Building Council's LEED® Green Building Rating System™. HALL Wines is a recipient of Organic Farming Certification from The California Certified Organic Farmers (CCOF), one of the nation's oldest and largest organic certification and trade associations.
200
9
HALL "
Napa Valley
" Cabernet Sauvignon
Varietal Composition:84% Cabernet Sauvignon, 9% Merlot, 5% Petit Verdot, 1% Malbec, 1% Cabernet Franc
Appellation: Napa Valley
Vineyard: A cuvee of HALL Vineyards and vineyard partners
Barrel Aging:16 months in 55% New French Oak
Price: $48 per bottle
For Centuries great food and wine have brought people together and in more modern times this is still the case.






Garfield's Restaurant partnered with VINO LAS VEGAS , The Cuisineist Culinary Magazine and Broman Cellars from Napa Valley for a wine dinner taking in the relaxing views of Lake Jacqueline at the Desert Shores while sipping on great wines and enjoying dishes created by Executive Chef Jean-David Groff-Daudet especially for the event.


Broman Cellars handcrafted wines are made exclusively from Napa Valley grapes and have long term contracts with several highly acclaimed vineyards. They source their Cabernet from Beckstoffer's Dr. Crane Vineyard in St. Helena and Georges III in Rutherford; and their Sauvignon Blanc from the Melrose Vineyard in St. Helena.

The Broman Syrah is sourced from the Page Nord vineyard in North Napa and also a small, two-acre vineyard in St. Helena on their Deer Park Road property, which is below the Howell Mountain appellation boundary on the western facing slope.

Garfield's is lovely nautical themed restaurant named in honor of Sir Garfield Sobers, Knighted by Queen Elizabeth II on the playing fields of Barbados in 1975. Sir Garfield is considered the greatest all-around Cricket player of all time.
Executive Chef, Jean-David Groff-Daudet is well known for preparing delicious dishes with emphasis on the SlowFood® movement which is a global, grassroots movement that links the pleasure of food with a commitment to community and the environment.
APPETIZER :
TARTELETTE CRAWFISH with Vegetable Brunoise
This delicate beginning to the dinner paired wonderfully with
the 2009 Broman Sauvigon Blanc , Napa Valley.

This Vintage was crafted from 100 percent Sauvignon Blanc grapes sourced entirely from the esteemed Beckstoffer property, Melrose Vineyard in Rutherford. This wine is very fruit forward as it was cold fermented in a small stainless steel tank with no malolactic fermentation or oak treatment.
Aromas of grapefruit, and lime zest with undertones of stone fruit came through on the nose with citrus , peach and apricot on the palate with a clean, fresh finish. A production of only 397 cases show the love and passion that went into this lovely refreshing wine

Chef Jean-David is a native of Burgundy and could not resist showing off a little french flair for the main course
MAIN COURSE :



BRAISED SHORT RIB with Cabernet Reduction and Mashed Potato



Getting big and bold, Chef Jean-David hit the mark it what many thought was the best dish and pairing of the night. The mouth watering Braised Short Rib fell off the bone and the Cabernet Reduction was non other than spectacular. Paired with the Broman Cabernet Sauvignon 2004 Napa Valley brought out the best in the dish and the wine.
The 2004 Broman Cabernet Sauvignon is 100% Cabernet from two esteemed vineyards. The blend consists of 40 per cent Cabernet Sauvignon from the gravelly Dr. Crane Vineyard in Saint Helena and 60 per cent Cabernet from the gently sloping Georges III vineyard in eastern Rutherford. This wine was aged in French oak for 24 months.

Rich and lush , with flavors of black cherry, plum and cocoa and hints of leather and herbal notes and its lingering finish with nice tannnis round out this excellently balanced wine. With only 334 cases produced this was a real treat.


CHEESE COURSE :

PHYLLO WRAPPED GOAT CHEESE with ORGANIC HONEY

We have spoke often about the art of pairing or contrasting dishes with wine. The Broman 2004 Syrah offered Chef Jean-David a variety of choices and he took the hard way and decided to contrast the Cheese Course. The boldness of the Syrah combined with the sweetness of the honey ( made by local bees ) and creamy goat cheese provided guests the most interesting pairing of the night and it worked.

The 2004 Broman Napa Valley Syrah was produced from grapes from two different vineyards in the Oak Knoll District of Napa Valley. It is 100% Syrah and was aged in French oak for approximately 28 months.

This is a big Syrah that is inky, ripe and satisfying. Blueberries and blackberries blend with earth, and leather undertones that ended with with long, lingering tannins.

Experiencing these great wines from Napa Valley was a real treat but Chef Jean-David had one last tidbit for the guests. A visit to South Australia for dessert.


DESSERT :



SHORT BREAD COOKIE , with Bitter Chocolate Mousse




What else can we say but yummy and decadent. Layers of creamy Chocolate filled our mouths making this a good end to a wonderful dinner.
Paired with Stanley Lambert NV Choc-a-bloc from South Australia , this luscious dessert wine, made using a fortified Australian Tawny wine base and seeping it with chocolate was a "home run" need we say more ?
Overall , Executive Chef Jean-David and his staff did a wonderful job provided unmatched service and great dishes to the guests of this very special event. Four delicious courses , paired with "pointed" wines with a great view for $55.00 was one of the best deals we have found in a long time. It was a true honor and pleasure to have been a part of it.
We know the Central Coast very well and now join us and everyone who is as interested in eating great food as we are in meeting the farmers and artisans who produce it. Sunset presents "Savor the Central Coast." Tucked away in the pristine Central Coast of California (only three hours from both the San Francisco Bay Area and Los Angeles), "SUNSET – Savor the Central Coast" gives food lovers the opportunity to meet the chefs, local farmers, winemakers, and food artisans that are setting some of the country's biggest culinary trends.
From September 30 to October 3, 2010 at Santa Margarita Ranch, San Luis Obispo and surrounding communities, attendees will have the opportunity to sample delights prepared by 35 talented chefs, using the region's freshest bounty—from organic produce and herbs to locally raised lamb and sustainably farmed seafood. Recipes presented will include:
Abalone Carpaccio with Sake Mignonette, Grapefruit, Avocado, Sesame" by The Lido/Dolphin Bay Resort & Spa Chef Evan Treadwell
· Roast Rack of Lamb with Braised Lamb Shank Arancine, Lamb Confit, Lavender Roasted San Marzano Tomato and Garlic Crumbs" by Post Ranch Inn Chef Craig Von Foerster
"Sustainable Seafood" prepared by The Sidecar Chef Tim Kilcoyne in partnership with the Monterey Bay Aquarium and Seafood Watch Program
"Far Western Certified Angus Beef Cheeseburger" by Far Western Tavern Chef Barbara Abernethy
"Roasted Figs, Crème Fraiche Ice Cream, Toasted Hazelnut Brittle" by Thomas Hill Organics Chef Julie Simon.
On October 1, the weekend's "edu-tainment" focus rolls into high gear as Sunset editors and other experts lead exclusive guided tours around San Luis Obispo County, including Ocean Rose Abalone Farm, Morro Bay Oyster Company, Happy Acres Goat Farm, Pasolivo Olive Oil, Thomas Hill Organics, Talley Winery and Organic Farm and Cal Poly's Escuela Ranch. All culinary tours include lunch; visit www.savorcentralcoast.com/culinary_tours for schedule.
On October 2-3, the SAVOR "edu-tainment" continues at Santa Margarita Ranch with presentations in the demonstration kitchen by The Food Network's Tyler Florence and seminars with Sunset editors on such topics as "Fresh from the Fields-California Breakfast," "Preserving the Harvest," "Cheese Making 101," "Beyond the Chop: How to Cook with Different Cuts of Lamb," and "Sunset's One Block Feast – The Grand Experiment." Wine-themed seminars will include "Distinct. Different. – Paso Robles," "The Perfect Cuvee" and "Why We Love Central Coast Wine."
The evening of October 2 is devoted to intimate multi-course gourmet winemaker dining and Tolosa Winery and Vineyards. "Paso Glow," a dinner focusing on the wines and winemakers of the Paso Robles AVA rounds out the evening's choices, along with dinners showcasing the
Tolosa Winery and Vineyards. "Paso Glow," a dinner focusing on the wines and winemakers of the Paso Robles AVA rounds out the evening's choices, along with dinners showcasing the wines of Santa Barbara, Monterey and Ventura counties.
For more information regarding "SUNSET – Savor the Central Coast," call 800-768-6653, visit http://www.savorcentralcoast.com/, become a fan on Facebook HTTP://tinyurl.com/SavorCC, or follow SAVOR on www.Twitter.com/SavorCC. Ticket proceeds and sponsorships are considered donations to the San Luis Obispo County Visitors & Convention Bureau, a 501 c 6 non-profit tourism organization promoting San Luis Obispo County.
See you there !
We have attended all of the annual O-Vino events to benefit people with disabilities. We could not think of a better way to give back to the Las Vegas community.



Over 40 wine vendors , a silent auction , great food prepared by the Chefs and students of Le Cordon Bleu , original artwork from Opportunity Village's talented artists and live entertainment provided the guests, families and people of Opportunity Village a great way to spend an afternoon.







Opportunity Village is a not-for-profit organization that serves people in the Las Vegas community with intellectual disabilities, to enhance their lives and the lives of the families who love them. Opportunity Village is dedicated to helping people with severe intellectual and related disabilities become the very best they can be.



Through vocational training, community employment, day services, advocacy, arts and social recreation, people with severe disabilities are able to find new friends, realize future career paths, seek independence and community integration and unleash creative passions.


Opportunity Village was founded in 1954 by a small group of local families seeking to improve the lives of their children with intellectual disabilities. Since then, Opportunity Village has grown to become Nevada's largest private, not-for-profit community habilitation program, serving more than 3,000 people annually through vocational training, community job placement, art & life skill enrichment, advocacy, and social recreation programs.




Opportunity Village gives back to the business's in Las Vegas by stimulating the economy . The majority of programs offered by Opportunity Village to people with severe intellectual disabilities are funded by the work-related activities of those individuals and by the charitable donations of local individuals and organizations.




In the absence of Opportunity Village, state and local governments would be required to provide similar services that would increase public cost by more than $17 million annually.


Opportunity Village helps the people it serves in a variety of ways.
Unlike many short-term job placements that are here today and gone tomorrow, the procurement of commodities and services with local businesses provides long-term, stable employment for people with severe disabilities.Through the vocational training and employment programs, people with severe disabilities have a chance to develop job skills that offer opportunities for individual advancement.


By expanding their scope of experience, and enhancing their abilities, some workers with disabilities are able to tackle new assignments at increasingly higher levels of difficulty. This experience prepares them for a wider variety of jobs, either within Opportunity Village Work Centers or at a variety of jobs throughout the community.




Many of the people served by Opportunity Village live either with their families or in supported living arrangements in the community. Most of the income received from disability insurance goes for basic room and board costs, meaning the income earned while working on contracts at Opportunity Village is often their only source of disposable income. People with severe disabilities are human beings, just like you and me, and they want to live as normal a life as possible. Most adults usually go to work, but the unemployment rate for people with disabilities continuously exceeds 60 percent.




This years O-Vino was held at The Ralph and Betty Engelstad campus Opportunity Village's newest . This state-of-the-art campus houses the Kitty Rodman Multi-purpose Center for Arts & Life Skill Enrichment and the Thomas & Mack Employment Training Center and was a great venue for the event.




We look forward to the 5 O-Vino and having the chance to help people with disabilities help the community. With Opportunity Village everyone in the community benefits. To find out more about Opportunity Village please visit http://www.opportunityvillage.org/
See you next year !
Las Vegas has taken its place as a home to some of the world's most prestigious restaurants, and on Thursday, September 9, many of the best will be poolside at The Palazzo Resort-Hotel-Casino for the Las Vegas Epicurean Affair.
This wonderful event is hosted by Nevada Restaurant Association (NvRA) and The Palazzo Resort-Hotel-Casino, the Las Vegas Epicurean Affair promises a tantalizing evening of culinary delight. Guests can stroll along the Palazzo's luxurious pool and savor cuisine and cocktails from nearly 75 renowned restaurants and beverage purveyors in a for the palate pleasing event that shows off Las Vegas .

"The Pools at The Palazzo is the perfect venue to host this prestigious event," said Food & Beverage vice president Sebastien Silvestri. "We are pleased to collaborate with the NvRA, because we know this is an evening that guests won't soon forget."
"It's no secret that Las Vegas is on the cutting edge when it comes to hospitality and our amazing restaurants are a big part of that," says NvRA President and CEO Katherine Jacobi. "Nevada Restaurant Association is pleased to offer this unique experience at The Palazzo. We couldn't be more excited to have such a beautiful venue to showcase why Las Vegas is the culinary destination."
NvRA would like to thank the sponsors who made this event possible: 702west, Aramark, CBS Radio, Dine Out Magazine, KNPR, Mission Industries, Patrice & Associates Hospitality Recruiting, Sierra Ice, Southern Wine & Spirits, Sysco Food Services of Las Vegas and Wirtz Beverage Nevada.' Proceeds from the event benefit NvRA's educational and scholarship programs.
The Las Vegas Epicurean Affair is open to the public and will be held Thursday, September 9, 2010 from 7:00 p.m. to 10:00 p.m. at The Pools at The Palazzo.
General admission tickets are $100 each. VIP tickets are available at $150 per person for early admission at 6:00 p.m. To purchase tickets please visit any Venetian or Palazzo box office, call (702) 414-9000, or go online to www.palazzolasvegas.com or www.epicureanaffairlasvegas.com
see you there !

The annual Celebration of Harvest is held in October of each year, when the whole county is in the thick of the winegrape harvest and winery staff take a needed break to showcase their latest wines, many newly bottled! This year's Celebration of Harvest will be held on October 9th from 1 to 4pm, and once again on the beautiful grounds of Rancho Sisquoc Winery in the Santa Maria Valley.
Local restaurants, caterers and specialty food purveyors will showcase their talents and the bounty of Santa Barbara County, while live and lively bands will fill the air with music. Add to that the silent auction, filled with specialty wines and large format bottles from members of the Vintners' Association to benefit local food banks, and we definitely have a reason to Celebrate Harvest!
Be sure to take in the sights, sounds, smells and excitement of harvest by extending your stay for a few days. The Vintners' Visa is a four-day pass to 12 participating wineries, each of whom are pulling out all the stops just for Vintners' Visa holders. The Vintners' Visa can be used at participating wineries from can be used Friday through Monday so make it a long weekend! And for the full celebratory mode, (and for a great deal!), order a "combo ticket" which gives you access to the Festival at Rancho Sisquoc and a Vintners' Visa!
Join us and stay the weekend to enjoy one of the best wine regions in the country !

For more information please visit The Santa Barbara County Vintners Association