Write about Wine. Read about Life. WineWonks, the Wine Blog Community.
THE VENETIAN® AND THE PALAZZO® CELEBRATE THE YEAR OF THE SNAKE WITH CHINESE NEW YEAR ACTIVITIES AND DISPLAYS.
Massive Art Installation, Created by 77 Worldwide Artists, Features 193,600 Flowers
It's time to Celebrate Chinese New Year 2013, The Venetian and The Palazzo Resorts are celebrating the Year of the Snake in a number of extravagant ways. Through Feb. 25, guests will be greeted with opulent holiday-inspired art and décor, restaurant offerings, and incentive cards. A ceremonial dragon dance will officially kick off Chinese New Year 2013 on Feb. 9, at 3:30 p.m.
EYE PAINTING CEREMONY AND DRAGON DANCE KICK OFF ON FEB. 9
A highlight of Chinese New Year celebrations, the dragon dance, is said to bring good luck and prosperity for the New Year. On Saturday, Feb. 9, at 3:30 p.m., this ceremonial dragon dance will begin with an eye painting ceremony at The Venetian porte cochere. The dragon dance will wind its way through The Venetian lobby and casino before stopping in The Palazzo Waterfall Atrium, then finding its way through The Palazzo casino, lobby, and ending at The Palazzo porte cochere. This exciting event features firecrackers, and a parade of dancers and drummers dressed in authentic clothing.
THE PALAZZO'S WATERFALL ATRIUM FEATURES MASSIVE ART INSTALLATION
To commemorate the Year of the Snake, the resort's floral and horticulture department worked with a team of 77 artists and artisans from around the world, and consulted with a Feng Shui master, to produce the massive animated art installation. This colossal structure towers nearly 40 feet above The Waterfall & Atrium Gardens of The Palazzo, and features a giant peach tree and animated snake.
"Chinese New Year is such a special event to our guests, that constructing and designing something that's not only authentic, but in grand Las Vegas fashion was important," said Dana Beatty, director of floral and horticulture for The Venetian and The Palazzo. "We took into account specifics to bring luck in 2013, such as length, color, and gender of the snake, but made it a spectacle our guests will never forget."
The art installation features Sophie Chow, a whimsical blue snake twisted throughout a giant peach tree. She is 98-feet long, with animated features including blinking eyes, a tongue that moves in and out, and a head that moves side to side. Her face is intentionally juvenile to pay tribute to the birth of a new year.
Sophie Chow
Sophie's home is a giant peach tree that towers over the atrium at 38-feet tall and 28-feet wide. There are 8,800 blossom vines on the tree, adorned with approximately 193,600 flowers. Hung throughout the tree are 28 custom dancing lanterns. Also, traditional I Ching coins, representing an abundance of wealth, sit amidst the snake and Lalique statues of The Palazzo. According to the Feng Shui master, it is recommended that guests walk clockwise around the tree and snake display three times to bring blessings of Heaven, Earth, and Mankind upon them.
The west garden is complete with rocks, plants, and metals, representing earth elements and the east garden embodies water to represent Yin and Yang, the ancient Chinese philosophy of polar opposites being interconnected and interdependent.
The gardens and entrances to both resorts are adorned with fresh bamboo, citrus trees, Coleus, maidenhair ferns, and peachy pink Calandivas to accent the color of the feature tree. Suspended from the Atrium ceilings are six-feet-tall hand-loomed brocade silk and jade gold and red lanterns, which signify the lives of those around to
always be bright.
THE NEW YEAR BY THE NUMBERS
The entire installation is a unique creation that took 10 months to design, build, break-down, deliver and rebuild/install.
Both the tree and the snake are the product of 77 artists and artisans from all over the world - from Prague, Czech Republic, to Tustin, California.
The tree is 38-feet tall x 28-feet wide.
The tree is adorned with 8,800 blossom vines (and approximately 193,600 flowers).
There are 28 custom dancing lanterns. Each lantern has 6 planes/surfaces with 8 windows and 5 tassels.
The snake is nick-named Sophie Chow. Sophie is for her Italian home at The Palazzo and Chow is for her Chinese New Year reference. Since 2013 is a female gender year, she is also known as Yin.
The snake is 98-feet long and has blue skin to represent water, the element of the year. Her face is intentionally juvenile paying tribute to the birth of a new year.
The snake's head moves from side to side, her tongue moves in and out, and she blinks.
BRING IN THE NEW YEAR WITH NEW GIFTS
The Grand Canal Shoppes and The Shoppes at The Palazzo are celebrating Chinese New Year by offering incentive cards and special retailer merchandise to guests. From Thursday, Feb. 7 through Sunday, Feb. 10, incentive cards will be distributed in the Waterfall & Atrium Gardens in The Palazzo. More than 40 signature retailers, including Fendi, Dooney & Burke, and Dior Beauty, have provided incentives or special merchandise that are only available during the Chinese New Year celebration.
To add to the festivities, a traditional Chinese fan dance will be held on Sunday, Feb 10, at 1:00 p.m. in the Chloé rotunda inside The Shoppes at The Palazzo. During and after the fan dance, more than 500 red envelopes will be distributed to guests. The envelopes will be filled with a prize -- anything from a gift card to a chocolate gold coin. Red envelopes are traditionally handed out during Chinese New Year and symbolize happiness and wealth.
CELEBRATE CHINESE NEW YEAR WITH A FEAST FIT FOR AN EMPEROR
Chef Simon To of The Palazzo's Zine Noodles Dim Sum has created a special limited-time menu to celebrate Chinese New Year.Guests will find a variety of authentic dishes on the special menu including Firecracker Manila Clams, infused with Chinese white wine, fish paste, and spicy roasted pepper; and Winner's Daily Soup, which is a must-have for all casino players.
The Palazzo's Fusion Bar, will offers the Jaina cocktail. This cocktail was created by Fusion Bar mixologists Wendy Verdel-Hodges and Cynthya Halog, who were inspired by a number of exotic ingredients after walking through an Asian market one night. The Jaina cocktail, served in a martini glass, mixes Lemon Grass infused G Saki, Gogi Bery infused Absolut vodka, lotus root syrup, lemon juice, Chinese bitters, and Dragon fruit, which was the inspiration for the cocktail's name. The different infusions within the cocktail evoke the harmony between the earth and the fruit. The Jaina cocktail is only available at The Fusion Lounge in The Palazzo throughout Chinese New Year.
Sophie Chow , Elaine Harris Cuisineist Editor-In-Chief
Share Your Venetian | Palazzo Chinese New Year Experience with everyone!
Hashtag: #CNYPalazzo
Twitter Accounts: @PalazzoVegas, @VenetianVegas
These two Resorts are well known for their extravagant events and celebrations. The Year of the Snake will be no exception and well worth multiple visits to take it all in as only the Venetian / Palazzo Resorts can do.
SUSAN MAGRINO AGENCY ANNOUNCES NEW CLIENTS
Wine + Spirits Division Expands in 2013 with the representation of Moët Hennessy Estates & Wines
The Susan Magrino Agency announced its representation of Moët Hennessy Estates & Wines whose prestigious luxury portfolio includes Chevel des Andes, Cloudy Bay, Numanthia, Newton Vineyard, Terrazas de los Andes, Cape Mentelle and Chandon. The brands will join the esteemed wine and spirits division which includes the luxury wine brand Marchesi Antinori and several William Grant & Sons' brands.
The Moët Hennessy Estates & Wines portfolio is full of gems from some of todays most important and exciting wine regions:
A super-premium wine from Argentina and a combination of the most prestigious old world heritage and new world terroir,Cheval des Andesrepresents the ultimate Argentine wine experience for sophisticated and adventurous wine lovers. Cloudy Bayis synonymous with the world's finest sauvignon blanc and the icon of New Zealand wine, located in the Marlborough region of New Zealand. A century in a glass,Numanthiais the treasure of the Toro appellation and a leader of emerging Spanish premium wines . In Napa Valley's iconic Spring Mountain, Newton Vineyard is a leader in unfiltered wines, dedicated to working in harmony with nature to transform grapes of uncompromised quality into wines of distinctive character.Terrazas de los Andeshas a unique and innovative Argentine heritage, offering a range of wines using its pioneering concept of high elevation vineyards, with the Reserva Malbec as its best-seller. Napa Valley's first sparkling,Chandonis America's first sparkling wine which came to life nearly forty years ago from a venture established by world renowned Moët & Chandon. One of Margaret River's 'founding five' wineries, Cape Mentellepioneered many of the region's renowned wine styles and today is a benchmark for the quality of this evocative region
In addition to Moët Hennessy Estates & Wines, Susan Magrino Agency's wine division continues to represent Marchesi Antinori, the family-owned Italian wine company that has shaped Italy's wine industry and culture for the past 625 years. Along with representing Marchesi Antinori's renowned Italian labels which include: Tignanello, Guado al Tasso, Solaia, Montenisa, and Prunotto, among others, the agency is pleased to announce exciting news for Antinori in 2013.
This spring 2013 marks the opening of the company's state-of-the-art winery Chianti Classico Cellar in Bargino, Italy—a project that has been in the works for the past seven years. The 26th generation of Antinoris – Alessia, Allegra, Albiera – along with their father Marchese Piero Antinori at the helm, will welcome visitors, for the first time in the Antinori's illustrious history, to experience the family's winemaking process; learn about the family's indelible history, have lunch, taste wines and view the family's prized, centuries-old art collection. Locals and visitors will be able to experience a multi-faceted project that includes a winery, restaurant, auditorium, museum and wine and book shop. Located 20 minutes outside of Florence and 30 minutes outside of Siena, this will be a must-see attraction
Cheval des Andes: Cheval des Andes(2007, SRP $79.99) is a super-premium wine from Argentina known as the "grand cru" of the Andes representing a groundbreaking blend of Bordeaux first-growth winemaking (Cheval Blanc) and the very best terroir in Argentina (Terrazas de los Andes). Cheval des Andes does not have any second labels, no special cuvees, just one wine, Cheval des Andes. The wine is refined, subtle, balanced and complex expressing French finesse and Argentinian fruit intensity. It has excellent cellaring potential of up to 20 years. The newest vintage, 2008, will be released in spring 2013.
Embodying the "Gaucho Chic" attitude of the wine, Winemaker Nicolas Audebert is an avid polo player and the liaison between the French and Argentine partners of Cheval des Andes. Nicolas leverages his world-class training in the French art of assemblage, with a hands-on appreciation for the ideal elevation vineyards of Mendoza, Argentina. For more information on Cheval des Andes, please visit: www.chevaldesandes.com
Numanthia: A century in a glass, Numanthia is the treasure of the Toro appellation and a leader of emerging Spanish premium wines. Founded in 1998 by the Eguren family from Rioja, the Numanthia estate is located in the Castilla y Leon region. Numanthia owns 40 hectares of vines on the communes of Valdefinjas and Toro. Of these, 20 hectares are planted with vines aged between 70 and 100 years, and there is another exceptional plot of 4.8 hectares on the commune of Argujillo, whose vines were planted over 120 years ago. The combination of a unique terroir, an exceptional vineyard and the quintessential expression of the fruit places Numanthia as one of the cult wineries of the Toro region in Spain. The Toro signature, grapes for the Termes (SRP $27.99) are selected for their intense, vibrant and lively fruit expression. Numanthia (SRP $59.99) relies on a selection of exceptional ungrafted vineyards with more than 50 years of age. One of only nine Spanish wines to have ever been awarded a perfect 100 points by The Wine Advocate, Termanthia (SRP $200) is the ultimate expression of the best vineyard plots in Toro, with vines that are over 120 years old and grown at an altitude of 2,625 feet above sea level.
Cloudy Bay: Since its inception in 1985, Cloudy Bay has been acknowledged as producing Marlborough's and New Zealand's benchmark Sauvignon Blanc. One of the first wineries in Marlborough, Cloudy Bay is harvested from some of the best vineyard sites in the area enabling it to capture and reflect the fruit purity and flavor intensity for which Marlborough is world renowned. While the Sauvignon Blanc (2012, SRP $27.99) is certainly one of the most well-known varieties, the winery has a reputation for winemaking excellence. The Chardonnay (SRP $31.99) is noted as intriguing and textural; Pinot Noir ($38.99), the single red varietal of Cloudy Bay, will awaken the senses; while the Te Koko ($51.99), known as the "wild child" is a full-bodied alternative style of Marlborough sauvignon blanc. For more information on Cloudy Bay, please visit: www.cloudybay.co.nz
Newton: Newton Vineyard is a leader in unfiltered wines, dedicated to working in harmony with nature to transform grapes of uncompromised quality into wines of distinctive character. Based on an old-world style, Newton's winemaking techniques include natural fermentation and bottling without filtration. These purist traditions preserve the natural depth of flavor, bouquet and structure. Comprised of 120 acres plated at elevations ranging from 500 to 1,600 feet above sea level, the Newton Vineyard Spring Mountain Estate is designed and built to blend into the mountain, set among the native vegetation to preserve the ecosystem of the hillside. The Puzzle (SRP $100) is a complex and profound artful blend that represents the finest expression of the estate, while the Red Label Chardonnay, Claret and Cabernet Sauvignon (SRP $25) offer lively flavor and harmonious balance. The Unfiltered Range, including Chardonnay, Merlot and Cabernet Sauvignon (SRP $60) preserve a natural depth of flavor, bouquet and structure. For more information on Newton Vineyard, please visit: www.newtonvineyard.com.
Chandon: Located in the heart of Napa Valley, 2013 marks the 40th anniversary of Domaine Chandon. Founded in 1973 by Moët & Chandon, Chandon was the first American sparkling wine venture established by a French Champagne house in the U.S. With over 1,200 acres of prime vineyard holdings, Chandon crafts a wide range of sparkling wine, from Classic tier wines such as the Brut Classic (SRP $22) and Blanc De Noirs (SRP $22) to etoile Brut and Rose (SRP $50). Chandon's sparkling wines reflect California's vibrant, regional character, yet remain true to the practices of method traditionnelle. While Domaine Chandon is best known as one of America's top sparkling wine houses, it also produces limited qualities of still wines, including the Napa Valley Cabernet Sauvignon (SRP $35), which showcases the terroir of the winery's home vineyards in Yountville. Blending tradition and innovation, Chandon celebrates people who celebrate, whether it's Valentine's Day, spring brunch, the 4th of July or just making an ordinary day a bit more special. For more information on varieties and suggested retail prices, please visit: www.chandon.com
Terrazas de los Andes: Terrazas de los Andes, a premium Argentinean winery and pioneer of high elevation vineyards in the Andes since the 1950's, offers a range of grape varieties from Torrontés, Chardonnay, Malbec and Cabernet Sauvignon across its Altos, Reserva and Single Vineyard tiers. Home of the finest Malbec, owning 100% of the vineyards used for the Reserva and the Single Vineyard tiers, it is no surprise that one of its best sellers is Reserva Malbec. Terrazas de los Andes is widely distributed with its labels which include: Altos ($11.99), Reserva ($20 and under) and Single Vineyard ($54.99). For more information on Terrazas de los Andes, please visit www.terrazasdelosandes.com.
Cape Mentelle: Cape Mentelle is the essence of the Margaret River located in the southwest corner of Australia, one of the world's most remote wine regions. As one of Margaret River's 'founding five' wineries, Cape Mentelle pioneered many of the region's renowned wine styles and today is a benchmark for the quality of the region's wines. The winery's flagship Cabernet Sauvignon (2010, SRP $69.99) is regarded as one of Australia's best cabs, winning the prestigious Jimmy Watson Trophy in 1983 and 1984. Stylistically the cabernet sauvignon resonates with red wines of Bordeaux with characteristics of firm fruit and good structure and a harmonious blend of intense berry fruit. The winery also has a stylish Sauvignon Blanc Semillon blend (2012, SRP $15.99), another Margaret River Classic, with Old World elegance combined with New World fruit. The aim is to preserve as much fruit intensity as possible, while providing a full-flavored, distinctive white wine. For more information, please visit: www.capementelle.com.au

Historic California Wine Estate and Celebrated Chef Jean-Georges Vongerichten will come together in Las Vegas at Bellagio's Tuscany Kitchen Saturday, January 26


Is that time of year again and the place to experience one of the most unique events in Las Vegas is at the Bellagio. Renown as the home of a wide range of award-winning dining experiences including two AAA Five Diamond restaurants, Julian Serrano's Picasso and Le Cirque from the renowned Maccioni family, Bellagio's 2013 Epicurean Epicenter series continues its tradition of innovative and immersive experiences.
On Saturday, Jan. 26, guests can taste five wines from the legendary Inglenook estate, paired with the critically acclaimed cuisine of James Beard award-winning chef Jean-Georges Vongerichten of Bellagio's Prime Steakhouse.
Tickets priced at $350 per person, all-inclusive, and available for purchase online at Bellagio's Epicurean Epicenter webpage or by calling Bellagio Concierge at 866-406-7117.
Guests will enjoy the cuisine of Chef Vongerichten as he will prepare a four-course masterpiece in Tuscany Kitchen, a signature element to all Epicurean Epicenter events. This 1,170-square-foot Tuscany Kitchen is outfitted with top-of-the-line Viking equipment and the latest technology. Three cameras, positioned above the prep stations and stove tops, capture shots of the chefs at work and broadcast them over 60-inch plasma screens mounted above the cooking area for easy viewing.
Chef Jean-Georges Vongerichten
Moments after watching each course prepared right before their eyes, guests will savor Vongerichten's menu along with Inglenook wines, as paired by Managing Director Philippe Bascaules, Owner Francis Ford Coppola and Bellagio's Director of Wine Jason Smith MS.
"For Bellagio's Epicurean Epicenter, we strive to deliver extraordinary culinary experiences pairing our world-renowned chefs with the world's finest winemakers," said Ana Marie Mormando, vice president of Food & Beverage at Bellagio. "At our inaugural event for the 2013 season, we're proud to offer our guests the unique opportunity to savor the wines of Inglenook, one of America's pioneering great wines estates."
Celebrity Chef Jean-Georges Vongerichten added , "Opening the 2013 Epicurean Epicenter at Bellagio is a privilege and the exclusive menu that I create will be truly memorable. The flavor profiles will pair eloquently with the Inglenook wines, an estate I am honored to partner with for this event. I am confident this will be one unforgettable evening and once again, only an experience Bellagio can provide its guests."
Inglenook estate
Any oenophile understands the importance of the 133-year history of the Inglenook estate. Inglenook has made is reputation under the ownership of three important custodians: Gustave Niebaum, John Daniel Junior and Francis Ford Coppola. Niebaum laid the ambitious and insightful foundations for the estate, claiming that no expense would be spared in his quest to produce wines that would "equal of any in the world." His successor, John Daniel Junior, achieved just that and his 1941 Inglenook is still considered one of the best Cabernet Sauvignons ever produced. In 1975, the Coppola family was able to buy their first part of the Inglenook estate, which had fallen into a decade of decline. This was the beginning of a 38-year project that would see them tirelessly piece together and restore the historical estate to its former glory.
Bellagio Director of Wine and Master Sommelier Jason Smith said, "The 2009 wines we will serve at the Inglenook dinner are the first wines to be released from the property under the Inglenook name since 1964. As Bellagio continues to be the industry leader in wine education, it is essential that we provide our guests with a platform to further their knowledge through these rare and exclusive moments; the exact foundation on which Epicurean Epicenter is structured."
The Bellagio Resort has long been known for excellence. The Epicurean Epicenter series brings that excellence to the forefront. Where else should anyone be on January 26ththan at the Bellagio in Las Vegas to enjoy this very intimate dinner with a Celebrity Chef, a Master Sommelier and a legendary winery.
Australia's fifth largest city, Adelaide enjoys a history of gentility and tolerance, never having been a penal colony. It is known for its elegantVictorianbuildings on streets laid out in a grid with lots of greenery, its festivals, cuisine and wine.
Lane Vineyards
Named for Queen Adelaide, wife of England's William IV, the city is the Capital of South Australia and was founded in 1836. Colonel William Light designed the city around the Murray River rather than the sea coast and surrounded it with parkland.
Sixty percent of Australia's great wines can be found in the highlands and valleys within a 50 mile radius of the city and I was out to explore them.
It was December and the weather was warm. The nighttime street scene was in full bloom with outside dinning at nearly every venue in town.
My guide to the city and the wine country was expatriate Ralf Hadzic, who had grown up in Ohio and Texas and had a distinct Dallas accent. He was also involved in the music business in the United States and Australia, hosting TV and radio shows, producing concerts and recordings and a confident and guide to many performers touring the country. In his spare time he is in demand as a popular DJ.
Ralf's company, "Life is a Cabernet Tours," has a number of vehicles that shuttle visitors through wine country allowing us to imbibe with careless abandon while they drive on the wrong side of the road through the beautiful wine valleys surrounding Adelaide (it's the English heritage and you spot quite a few old English automobiles driving the lanes, having survived well in the moderate climate).
Ralf seemed to know everyone in town, which is about 1.2 million people, and he certainly knew the restaurants and wineries. He even helped upgrade my flight home aboard the Qantas' super jet A380, a 13-hour flight from Sydney to Los Angeles. I recommend his services highly (www.lifeisacabernet.com.au).
One of our first stops was in the outskirts of the city where Penfold's Magill Estate offers a Heritage Tour of the original brick, stone and wood winery established in 1844. Penfold's is famous for producing Grange, a limited edition blend, every year since 1951. It's astronomically expensive, but amazing if you are lucky or wealthy enough to taste one.
I was lucky and had a taste of the 1984, spectacular complexity and deep fruit flavors with an average price of $650 a bottle
Wine country similar to California except for some odd creatures running, hopping or flying through the landscape
Now it was off to the Adelaide Hills, about a 20 minute drive from the city, for views of true wine country. The landscape is very similar to the California wine regions, golden undulating hills warmed in the summer air and doted by large oaks and eucalyptus trees, with the exception of some odd creatures hopping, running or flying by. I saw families of kangaroos, emus, the beauty of white cockatoos in flight, a wallaby and heard the manic call of the kookaburra during my visit
Some of the vineyards visited included Shaw & Smith and Lane winery, which has a lovely restaurant in the middle of the vineyard. Ralf and I had some delicious Coffin Bay oysters and I had Lane Vineyards lovely Sauvignon Blanc with lunch (www.thelane.com.au).
Then it was off to perhaps the most famous wine area in Australia, the Barossa, renowned for its Shiraz (Australian for Syrah) and Riesling among many others. Located about 40 miles northeast of Adelaide It was first settled by German immigrants in the 1840s and the German influence continues in the small tourist towns in the valley.
In Angaston visit the Barossa Valley Cheese Company for some samples of local goat and cows milk cheeses handcrafted in the back of the shop. Next door is the Italian Kitchen for homemade pastries, bread and pasta to go.
For a change of pace visit the beer garden at Barossa Valley Brewing in Tanunda. Owner Denham D'Silva studied at the University of Michigan and makes the best beer I tasted in Australia (www.bybeer.com.au). For commercial beer I liked the hoppy James Boag's.
The other great wine valley is McLaren Vale, about a 40 minute drive southeast of Adelaide. It's known for its red wines but also produces Chardonnay and Chenin Blanc among other white wines. Primo Estate Wines specializes in Italian varietals.
Coriole Vineyards
Coriole Vineyards has beautiful views down the hills to the sea and the tasting room also has a gift shop where you can purchase olives from the property, packed and cured, olive oil and wine vinegar (www.coriole.com
d"Arenberg Winery also rests on the top of a hill and has long views from the vineyard restaurant. Winemaker and owner Chester Osborn makes 35 different wines with labels by local artists (www.darenberg.com.su).
I had lunch at the Vale/Inn Taphouse & Kitchen and tried the full flight of beers, including cider, with my lunch. As they say in wine country, it takes a lot of beer to make good wine.
WHEN YOU GO:
In Adelaide I stayed at the Majestic Roof Garden Hotel (www.majestichotels.com.au), centrally located just off Rundle Street the main road for young Adelaide with access to a number of shops, cafes, restaurants, pubs and clubs, which are open well into the early morning
Kingsford Homestead
I had a lovely country house experience at the Kingsford Homestead (www.kingsfordhomestead.com.au). It was known as Drover's Run in the TV series "McLeod's Daughters." Built in 1856 the two-story sandstone Georgian structure is on a beautiful 225 acre property and offers seven luxury guest rooms. Managers Pat and Sally Kent are wonderful hosts and delightful people. Pat opened up his wine cellar and served me the best wine I tasted on my tour, The Barons of the Barossa 2008 Shiraz. Beg him for a glass.
They also have an extraordinary young chef from England, Dannielle Stone, who prepared my best meal in Australia. Famous wineries such as Peter Lehmann, Yalumba, Rockford, Hentley Farm and Greenock Creek are around 10 minutes drive from the property in the Barossa Valley. The wineries of Clare Valley are about 30 minutes north.
The largest non-British isles population in Adelaide is Italian, accounting for a number of Italian restaurants. I dined at the friendly and homey Amalfi Pizzeria Restaurant. Also popular is the Mesa Lunga (long table), a lively tapas restaurant with a preserved period interior and communal seating on the veranda at long tables.
For information on Adelaide and the surrounding wine country, brochures and guides to housing, restaurants and festivals, www.southaustralia.com
John Blanchette
Story and Photos John Blanchette
CREATORS SYNDICATE
John Blanchette is a freelance travel writer, television producer and owns a public relations company in Santa Monica, California
Mixologist Wendy Verdel-Hodges
What is an infusion exactly? The way I see it, it is a type of symbiosis. Spirits and fruit, vegetables or herbs working together to create a wonderful byproduct. There are many "flavored" spirits on the market these days. They are created with synthetic flavors and are great for those who don't wish to take the time to create. The beauty of infusing flavors into spirits on your own, is that the possibilities are endless AND you don't have to buy the most expensive/premium spirits to make a wonderful infusion. You can actually use a less superior product and achieve magnificent results.
Also known as macerating, infusing liquor is a great way to achieve fantastic cocktails. All you need is a container big enough to hold a bottle of booze and whatever you want to infuse into it. I personally enjoy mixing many different fruits, veggies, or herbs together to create unique flavor profiles. I will give you an example. I made an apple, bacon, and cinnamon infused bourbon for the Woodford Reserve Competition.
To make the infusion, take a pitcher or jar with a lid and put an 8oz package of dehydrated apples *, 10 slices of cooked bacon, and one cinnamon stick and cover them with the bourbon. Let the concoction to rest at room temperature for 2 days. After a couple of days, use a muddle to mash the mixture down and then let it rest for 2 more days. Next using new and hand washed gloves, squeeze the apples and bacon, expressing the juices and bourbon into a bowl. Discard the apples, bacon, and cinnamon stick. Put the bowl of bourbon into your freezer for an hour to allow the fat to harden on the top of the liquid.
Using a fine mesh strainer, pour the bourbon through to strain off the fat. Now for the hard part… you will need couple bowls or glasses and coffee filters. Wrap the filters around the glassware and slowly pour some of the bourbon into each vessel and wait.
This part is very long and boring. Your best bet is to set up a lot of containers to spread the bourbon out more. The reason I say this is the hard part, is because I'm not the most patient person and I hate getting to the filtering part. I just want to taste my end results! LOL.
After the bourbon is filtered you can pour it back into the bottle. Once you pour the bourbon back in you will notice that it looks like someone has tapped into your liquid gold ahead of time. This is normal. During the infusion process you will be giving an "angel's share" back. Much like what happens in barrel aging, some of the liquor gets absorbed by the food used to infuse it. If you want a full bottle of infused spirit you will need 1 ½ to 2 bottles to start with. Call it the price you pay for perfection.
Now that your infusion is complete, all that is left is to enjoy. You can sip it straight or on the rocks. Or you can put it in a cocktail. Here is the recipe I used with the infusion:
Breakfast in Manhattan
by Wendy Verdel-Hodges
2 ½ oz Apple, Cinnamon, Bacon infused bourbon
1 oz Lillet Blonde
3-4 dashes Barkeep Baked Apple bitters
Put all ingredients in a mixing glass and fill with ice. Stir until well chilled. (Approx. 25 turns of the spoon)
Strain cocktail into a chilled coupe or martini glass.
Garnish as desired.
I used an apple chip infused with cinnamon and maple syrup, painted with gold dust and topped with candied bacon. This is the extreme and not necessary for the taste of the cocktail. You could simply use a cherry or even a lemon twist.
This was one example of infusing. You can use your imagination and get as complex or as simple as you want. Apricot and mango pisco, peppers and celery infused in vodka for a delicious bloody mary,pineapples vanilla bean, and Mexican brown sugar in anjeo tequila, lavender and lychee gin…the possibilities are endless. Don't be afraid to experiment on a small scale (mason jar) to see what flavors go well together. Then you can go on an infuse the whole bottle.
Some basic pointers are this:
Trial and error are all part of learning to infuse spirits. Don't be afraid to try.
Infusions are not the same as premixed cocktails…they are still straight spirits with the essence of what you macerated in them.
Dried or dehydrated fruits have a higher concentration of sugars and will produce a sweeter infusion.
*fresh fruits release more juice into the mixture thus softening the end product.
The more porous the ingredient, the faster it releases flavor. (Strawberries and cucumbers are good examples…don't leave them in the spirit for more than 3 days because they start to decomposed and make filtering a pain in the butt)
Leafy green herbs should not be left in a spirit for more than 8 hours or they start to turn musty. (ex: mint)
Never use raw meat in your infusion…there are some things you just don't want to drink. (Bacteria, botulism, etc.)
Leave peppers whole to get a nice flavor and light spice in the infusion. If you expose the seeds and membranes, you will need to check the infusion within an hour or two so you don't make it so hot it's not drinkable.
Cheers!
Wendy
Additional acreage deepens Pomar Junction's commitment to wines from the
El Pomar District sub-region in Paso Robles
We have been watching this area for years and it is finally getting the recognition it deserves .The Merrill family, owners of Pomar Junction Vineyard & Winery,recently announced that they have expanded their resources with the purchase of 278 acres in the El Pomar District of the Paso Robles AVA. The expansive property, formerly the Weyrich estate, combines a unique location with specific grape growing conditions, making it a natural fit for maintaining the quality associated with Pomar Junction and this unique region. In addition to becoming home for Dana and Marsha Merrill, it also has existing specialized infrastructure to support their Mesa Vineyard Management operations as well as private wine-related functions.
The El Pomar District is home to vineyards that produce notable wines for brands such as Justin Vineyards & Winery, J. Lohr Vineyards & Wines, E. & J. Gallo Winery, and Still Waters Vineyards. Recent expansion of vineyards in this area is directly aligned with the growth of its recognition for producing sought-after flavor profiles. Located on Creston Ridge Road, near the intersection of South El Pomar Road and Creston Road, the vines on this property are influenced by the same calcareous soils, steep south-facing slopes and Templeton Gap breezes that the Merrill family has long appreciated about the El Pomar District. The dedicated work of wine industry pioneers, Dana Merrill among them, has led to a growing appreciation of this sub-region for its one-of-a-kind reflection of terroir resulting in distinctive wines.
"Finding another vineyard that fits so naturally with our current winemaking standards of excellence through reflection of the El Pomar District has brought forth many exciting opportunities and ideas," said Matt Merrill, Dana's son and General Manager of Pomar Junction. He continued, "We look forward to increased ability to support our winery offerings."
Currently, 93 acres are planted with Rhône, Bordeaux and Italian varietals that thrive in these growing conditions and complement both the winery offerings of Pomar Junction Vineyard & Winery and the needs of Mesa Vineyard Management customers. The maturity of the existing vines will allow immediate production of wines from this property and plans are underway to certify this vineyard Sustainable in Practice, continuing the responsible farming methods found throughout Merrill properties. Also, as future opportunities allow for growth, an estimated 60 acres have been identified as suitable for additional planting.
This district continues to gain recognition through the growth of winery presence, accolades for resulting wines and praise from consumers. Incorporation of this property allows Pomar Junction Vineyard & Winery a spectacular new resource to encourage the continued development of their quality wine profile, memorable wine country experience and expanded exposure of the El Pomar District as a distinguished wine growing region.
Owned and operated by the Merrill Family in the Paso Robles AVA, Pomar Junction Vineyard & Winery showcases eight generations of Central Coast farming through deeply characterful estate wines. With a rich heritage of sustainable practices in the vineyard and minimal intervention in the cellar, Pomar Junction guides estate fruit from vine to glass with a narrow focus on purity of flavor and varietal integrity. The winery name refers to the Merrill Family's concurrent lineage of railroad engineers as well as to bygone days when the Southern Pacific Railroad was responsible for the development of the picturesque Central Coast. For more information about Pomar Junction Vineyard & Winery, call (805) 238-9940, or visit
www.PomarJunction.com
. The Pomar Junction vineyard and tasting room are located at 5036 S. El Pomar Road in Templeton, CA 93465
The next time your wine trail takes you near Paso Robes , this area and its wineries are well worth a detour off the beaten path.
It's the Holiday season once again and The Venetian and The Palazzo Las Vegas are home to Winter in Venice™, the second-annual celebration of the winter holiday season on the Las Vegas Strip.
Dubbed "A Gift of The Venetian," Winter in Venice features 50 days of holiday festivities throughout both resorts Nov. 18 to Jan. 6.
OUTDOOR SKATING RINK:
Guests can take a spin on the outdoor skating rink adjacent to the outdoor gondola attraction with skating sessions. Made of recyclable polymer, the synthetic ice rink requires no refrigeration or electricity, making for environmentally friendly holiday revelries complementing The Venetian and The Palazzo's green initiatives. Skating sessions cost $14.95 per person ($9.95 for locals and Grazie members) and includes skate rental.
- Open daily from 11 a.m.-11 p.m.
- 30 minute skating sessions – must make reservations at the outdoor ticket booth only
- Tickets are available on a same day reservation basis only
- Located in front of The Venetian, adjacent to the outdoor gondola attraction
- $14.95 per skater, includes ice skate rental ($9.95 for locals and Grazie members). Children ages 7-12 skate complimentary when accompanied by a Grazie member or an adult with Nevada ID. Limit three children. Identification must be presented at time of purchase.
Guests must be at least seven years old to enter skating area and all guests are required to sign a liability waiver prior to entering the skate rental area only
MANNHEIM STEAMROLLER CHRISTMAS:
As a marquee addition to Winter in Venice, Grammy Award®-winning composer/musician Chip Davis will bring his award-winning holiday production, "Mannheim Steamroller Christmas Las Vegas by Chip Davis," to The Palazzo Theater. The six-week, exclusive run beginning Nov. 20 will feature Mannheim Steamroller's renowned program of signature Christmas classics and state-of-the- art multimedia effects. This classic holiday tradition has been expanded for its first-ever Las Vegas residency with added choreography, aerial displays and other new elements, to create an unforgettable experience.
- Nov. 20 – December 30, all show times beginning at 7 p.m.
- Located at The Palazzo Theatre
- Tickets are available by calling The Palazzo Box Office at (866) 641-7469 or (702) 414-9000, or online at Palazzo.com.
NIGHTLY HOLIDAY PARADE AND TREE LIGHTING:
A new parade will wind through The Venetian's Doge's Palace, featuring characters from the Winter in Venice celebration. The whimsical and elaborate designs will set the stage for the evening's entertainment, and offer the perfect photo opportunity for a post to Facebook or Twitter. Preceding the parade, seasonal storylines will be projected in another way – in glorious 3D – in the technical marvel "Light of Venice." This spectacular 3D projection show that transforms the architecture of the iconic clock tower using state-of-the-art digital technology. The show will conclude with a live finale that will illuminate the iconic plaza, including the 65-foot Christmas tree. Guests will also enjoy strolling musicians and special entertainment performances scheduled throughout the 50-day celebration.
- Show times nightly 6pm and 8pm
- Located at The Venetian's Doge's Palace plaza
'CULINARY CLASH' MASTER CHEF COMPETITION:
As part of Winter in Venice, guests can witness the rise of a culinary legend, as one resort chef is crowned the winner of the first The Venetian Culinary Clash master chef competition. The competition provides head-to-head competition between the sous chefs and chefs de cuisine from dozens of restaurants located inside The Venetian and The Palazzo. Chefs will be challenged to create recipes using ingredients provided in a "mystery basket," to be prepared in mobile "food truck" kitchens, located at The Venetian's Doge's Palace plaza. Each chef's creation will then be available for sampling. Expect plenty of surprises, including guest appearances by The Venetian and The Palazzo's celebrity chefs Emeril Lagasse, Mario Batali, Joe Bastianich and Sammy DeMarco, who are judges of the competition.
Nov. 29, Dec. 7, Dec. 14 and Dec. 21 (10pm – 2am)
Once again, The Venetian and The Palazzo Resorts will be the place to be on the strip during the holiday season. Join us at this year's Winter in Venice Celebration we anticipate that is will be bigger and better than last years .
Founded in 1880 by Augustus Quitzow, one of Sonoma County's pioneer winemakers, Geyser Peak Winery for years has boasted a legendary history of ultra-premium wines. Today, under the direction of Winemaker Ondine Chattan, it continues to be one of California's most lauded wineries, consistently recognized through awards and praise for its quality wines.
Wine Spectator magazine always draws attention to American wines representing quality and value in its article, Great American Values. Geyser Peak Winery was recognized in lists of both top 100 American white and red wines in the October 15, 2012 edition.
To qualify, wines had to be priced at $20 or less per bottle, grown and produced in America and have previously earned a score of 85 points or higher, on the Wine Spectator 100-point scale. Having previously earned very good Wine Spectator scores, the 2011 Sauvignon Blanc, California, $12 per bottle, and the 2007 Merlot, Alexander Valley, $18 per bottle and the only wine from the Alexander Valley, were selected.
Winemaker Ondine Chattan
"We are thrilled to be recognized for these value-driven wines," noted Head Winemaker Ondine Chattan. "Our winemaking philosophy has always been influenced by our goal to offer fruit-forward, food-friendly wines for everyday enjoyment. Recognition such as this validates our efforts," continued Chattan.
The Cuisineist.com Tasting Panel has reviewed these wines and could not agree more with Wine Spectator on these lovely affordable wines.
All the Oenophiles around the world have been waiting for this one. You can get more than 270,000 reviews accessible on your iPhone wherever and wherever you choose.
Wine Spectator just announced the release of its flagship wine ratings app, WineRatings+, which provides access to all 270,000-plus of its expert wine reviews. It is designed for casual wine drinkers as well as connoisseurs. WineRatings+ is a comprehensive app for iPhone and iPod touch that helps wine lovers make better choices, discover great values, learn about wine in general and stay updated on what's new in wine. All for less than the cost of a glass of wine per month.
"Wine Spectator's highly anticipated ratings app brings trust, world-class expertise and clarity to an otherwise confusing wine marketplace," said Marvin R. Shanken, editor and publisher of Wine Spectator. "Whether consumers want definitive ratings or authoritative editorial content, WineRatings+ is the most credible, comprehensive wine app available."
It is available now on the iPhone App Store. The WineRatings+ App is a mix of free and premium content. At no charge, users can browse Wine Spectator's comprehensive vintage charts, watch entertaining video and scan the app's daily news feed. For $2.99 per month, users receive access to the entire database of wine ratings, which is automatically updated with more than 1,000 new reviews each month.
Some of the highlights of WineRatings+ include:
• Quick access to more than 270,000 Wine Spectator wine reviews with definitive ratings, detailed tasting notes, release prices and current auction prices. Our database represents the most comprehensive and authoritative library of professional wine reviews in the world.
• Automatic updates of more than 1,000 new Wine Spectator reviews each month, totaling more than 15,000 per year.
• An easy and efficient wine ratings search that provides instant results as you type. Use the filtering options including price, score, producer, name and region—to help you narrow results to your perfect choice.
• Updated values for more than 10,000 collectible wines. Current auction prices are displayed automatically each quarter, based on the latest sales.
• Easy sharing of your favorite wines and articles. Using the Facebook and Twitter single sign-on features in iOS, subscribers can post Wine Spectator ratings for wines they enjoy, as well as links to news and feature stories, to friends and family. Or send them via email.
• A "Picks" section that delivers frequently updated editors' selections of top wines and values; use our lists to discover new producers and browse by category.
• Seamless save features that log all recently viewed wines to the app's home screen and let users "favorite" wines for future reference.
• Vintage Charts covering 55 of the world's principal wine regions and grape varieties. More than 975 Wine Spectator vintage reports help you assess the quality and character of each region's wines.
• Rich articles and entertaining videos that educate on the fundamentals of wine.
• A real-time news feed offering a lively view into current wine culture, with the latest reports and insights from WineSpectator.com.
The Wine Spectator WineRatings+ App is available for free from the App Store on iPhone and iPod touch or at www.itunes.com/appstore. Existing users of the Wine Spectator VintageChart+ app can update to the new app for free. Access to the premium features requires a $2.99 monthly subscription, available via In-App Purchase.
Wine Spectator has done it again with this new and exciting application that you can take with you anywhere. It is very user friendly and guides its user through the pages effortlessly. Get this application now! it is well worth the money.
We are very familiar with Laetitia Estates Vineyard and Winery having the pleasure of visiting their picturesque vineyards on many occasions.
Recently we decided to exploreNADIA,the sister label toLaetitia Estate Vineyard & Winerythat has recently undergone a revamp. These lovely wines feature fruit from theSanta BarbaraHighlands Vineyardin eastern Santa Barbara County. The Vineyard is located outside the more populated wine regions of the Central Coast and its influence on high-end wines has not gone unnoticed with producers fromSans LiegetoGrace Wine Companysourcing Highlands' fruit. It is unique in that fact it is located 3,200 feet above sea level, with warm days, afternoon breezes, and cold nights. The vineyards temperature can vary by as much as 50 degrees in one day.
"The Highlands Vineyard, which has ideal weather conditions, is phenomenal for Bordeaux and Rhône wines," said NADIA Winemaker,Eric Hickey. "And with first pick of the best fruit, it makes sense for us to showcase those varieties with the NADIA label."
NADIA has just released the2011 Santa Barbara Highlands Sauvignon Blancand the2010 Santa Barbara Highlands Cabernet Sauvignonand a very good reason for the CUISINEIST.com Tasting Panel to get to work.
NADIA 2011 Sauvignon Blanc, Santa Barbara County, Santa Barbara Highlands Vineyard.
The 2011 Vintage was a cool one producing a lighter than usual crop. Because of this we expected a good concentration of fruit in the finished wine. This Sauvignon Blanc was pressed, chilled and settled for 24 hours. It was then placed in Stainless Steel for 6 weeks and aged in French Oak.
In the glass, this lovely wine was straw-colored and light-medium bodied. On the nose, apricot aromas jumped out of the class teasing our senses with additional aromas of mango and light citrus. On the palate, signature notes of grass were followed by the citrus flavors of lime and light wet rock for minerality and a soft finish with very balanced acidity. We were pleasantly surprised by this Sauvignon Blanc that showed classic notes of the varietal but had a sense of place that we won't forget.The Nadia 2011 Sauvignon Blancis very food friendly and a nice addition to any cellar. Buy now and enjoy.
Cuisineist Tasting Panel Sep 2012 91points
NADIA 2010 Cabernet Sauvignon, Santa Barbara County, Santa Barbara Highlands Vineyard
The 2010 Vintage was slightly cooler than normal and harvest was delayed three weeks to allow for more hang time resulting in higher fruit concentration. After crush, the wine was racked and then aged in Medium Radoux barrels for 20 months.
In the glass the wine showed purple hues moving into a dark garnet near the rim and Medium bodied. The classic notes of black currant on the nose move into aromas of clove, red berries, smoke and earth. On the palate, intense red fruit pleases the palate with smoke and cassis that marries into a long finish with medium tannins and very nice structure to the very end.
TheNADIA 2010 Cabernet Sauvignonwas a pleasure to enjoy. Its big, bold red fruit is not overwhelming and allows this very balanced Cabernet show off its lighter side on the finish. The 14.2 % Alcohol is spot on with the intense yet supple flavors all at the same time. Every cellar needs a nice Cabernet and theNADIA 2010 Cabernetwould feel right at home on your table. Buy Now, Drink Now or hold it for the cellar. No matter when you drink it will be pleasing to your palate.
Cuisineist Tasting Panel Sep 2012 90points
The terms Wine and Fire can evoke many thoughts , however when you use those terms in California's Sta Rita Hills it has only one meaning , a weekend of
Pinot
Noir
, Chardonnay, a BBQ in a renown vineyard , and a grand tasting under the stars at an historic mission .
Every summer the Sta Rita Hills winegrower's alliance has their Wine and Fire event that offers guests 3 days of tasting some of the best wines in the world amongst the beautiful Sta Rita Hills. The Alliance was created in 1997 with the focus of unifying the growers and winemakers in the area and to gather information to create a new AVA. Renowned winemakers Richard Sanford, Bryan Babcock , Rick Longoria and others spearheaded the effort that eventually created the Sta Rita Hills AVA. Today there are over 48 members that source grapes from this very special area.
Having traveled the back roads of the Sta Rita Hills for many years we arrived with great anticipation to travel those familiar roads once again to taste wines from old friends and find those hidden gems that are always waiting to be brought to the forefront.
The first stop on our list was to spend some quality time in the Lompoc wine Ghetto. Zotovich cellars was our first stop and were impressed as always with the young winemaker Ryan Zotovich's palate pleasing Pinot Noir and Chardonnay . The Ampelos Cellars tasting room is always a mandatory stop whenever we are in the area. Sampling Peter and Rebecca Works incredible line up from Rose, Pinot Noir , Syrah and other sustainable , biodynamic wines show how versatile the AVA is.
One could spend literally an entire day in the Wine Ghetto and we did our best with visits to Kathy Joseph's Fiddle Head Cellars , Flying Goat Cellars, Palmina and Moretti just to name a few. It was time to head down highway 246 to visit nearby Buellton and Solvang for a stop in at a few tasting rooms to sample their best. With the sun setting behind the Sta Rita Hills and fog settling over the vineyards we made a stop at the legendary Hitching Post Restaurant in Buellton for some very famous culinary creations from Chef , Winemaker Frank Ostini and then a welcome reception at D'vine wine bar in Lompoc .
The sun, breaking through the early morning fog began to shine through our window signaling the "Big Day" for this Wine and Fire weekend has started. Back on Highway 246 , turning onto Hwy 101 we headed to Santa Rosa Road winding our way down into the valley to our destination , Fiddlestix Vineyards for a day of education and lunch amongst the vines.
The Sta Rita hills has long been known to produce world class Pinot Noir. Many in the industry have stated they are probably one of the top three Pinot producing AVAs in the United States. Recently , much to the wine makers delight , Chardonnays from the Sta Rita Hills are climbing their way to the forefront to join their Pinot Noir "cousins " as some of the best being produced .
It was only fitting that the Wine and Fire event bring together a prestigious panel to taste and discuss the AVA's Chardonnay's. Guests filed into the Barn at the Fiddlestix vineyard to sip and learn from the experts. The renowned Chardonnay panel of experts brought Nikki Nelson, Karen Steinwachs , Steve Fennell, Wes Hagan and Dan Kessler together to blind taste several Chardonnays and discuss their impressions , the varietal and its place in the Sta Rita Hills.
The impressive lineup of Chardonnays consisted of 2010 Liquid Farm, White Hill Seagrape cellars 2010, Zotovich, Sanford Winery Rinconada Vineyard , 2010 Clos Pepe Homage to Chablis and 2010 Kessler-Haak Vineyard Estate were submitted blind to the amazing panel for their insight .
You could hear and see the passion with every sip as they spoke on each wine and agreed that Chardonnay gets the worst soil in the AVA but is making big gains. "If we could only plant one varietal now, without question it would be Chardonnay" was echoed up and down the panel of legendary winemakers and growers.
The Chardonnay panel had completed their work but that did not mean the educational experience was over. A Pinot Noir panel was being assembled, but first who could resist and walk through the Fiddlestix vineyard with renowned AVA expert, winemaker and Clos Pepe Vineyard Manager Wes Hagan.
With a hand full of diatomaceous earth ageing 12 to 13 million years in his hand , Wes shared is vast knowledge of the AVA with the very attentive guests under a cloudless day in the vineyard.
Pinot Noir from the Sta Rita Hills needs no introduction nor does the members of the Panel that came together to discuss in detail what makes Pinot Noir from this region special and a blind tasting of the AVAs best.
Winemakers Ken Brown, Frank Ostini, Peter Cargasacchi , Adam Lee and Deborah Hall took their seats and began the interactive discussion.
Peter Cargasacchi
It was a Pinot parade featuring Ken Brown Rancho La Vina 2009, Hitching Post Fiddlestix Vineyard, Cargasacchi Vineyard estate, Siduri Clos pepe 2010 and Gypsy Canyon Pinot Noir Estate to the delight of the guests being very interactive with panel.
Ken Brown , Frank Ostini
In short, the panel of Pinot Noir All-stars honed in on one particular but important theme, "Make the best wine from what the vineyard shows you". With that theme ruminating in our heads , guests enjoyed an outdoor luncheon prepared by Frank Ostini of Hitching Post fame accented by many of the area's best wines while overlooking the Fiddlestix vineyard and the Sta Rita Hills.
Frank Ostini
Leaving Fiddlestix vineyard and climbing out of the valley on Santa Rosa road, there was still one more, but very big official event yet to attend during this intimate weekend of Wine and Fire. The featured event was a grand tasting showing off the best the AVA has to offer. For those who have attended Wine and Food events in the past, Grand Tastings are pretty much the same.
Like everything else the Sta Rita Hills the event took it to the next level with a tasting under the stars at the historic Las Purisima Mission Founded in 1787. The La Purisma Mission once covered nearly 470 square miles and was as home to the Chumash people and Spanish settlers. On this starlight night an intimate group of 250 settled in as well and enjoyed some tasty treats from local restaurants and of course those lovely wines from the Sta Rita Hills.
Sipping wines under the Oak Trees at the mission was a perfect way to end the day. Walking amongst the wines guests mingled with legends like Richard Sanford, Ken Brown and Peter Cargasacchi all standing side by side with newcomers speaking with the guests and pouring their wines to the delight of all.
The AVA came together on this cool, clear night with the wines of Seasmoke , Babcock , Cargasacchi , Dragonette, Ampleos , Hilliard Bruce , Wedell , Zotovich and others to spotlight the versatility and quality of wines produced in the AVA.
One of the best aspects of the Wine and Fire weekend is its open houses where attendees can go to the vineyard or tasting room to enjoy the entire lines from many of the areas producers.
We took full advantage attending an invite only library and current release party in the Clos Pepe Vineyard with Wes Hagan then traveling down hwy 246 to Solvang and a visit with Ken Brown at his tasting room.
Wes Hagan
With plenty of time left, we paid a visit to the legendary wine making pair of Bruno D'Alfonso and Kris Curran in their winery on Santa Rosa Road. Since we were already visiting the AVAs legends, we headed straight for Lompoc for a visit with Peter Cargasacchi in his winery as well.
Our last stop on this weekend of Pinot bliss was the beautiful Hilliard Bruce Estate on Hwy 246. The Sun began to set once again and the fog settled on the vineyard as we enjoyed some highly pointed Pinot Noir from Hilliard Bruce with John and Christine over looking their pristine pastures , which are home to their beautiful Arabian Horses . Is there a better way to end the weekend? We think not.
Elaine Harris , CUISINEIST.com Editor-In-Chief
The Sta Rita Hills has been overlooked for years by wine writers and oenophiles alike. Over the last 8 years this very special appellation has begun to shine like a lighthouse beckoning all to come , enjoy and see why the Sta Rita Hills has taken its place amongst the best in the United States.
Tuscan luxury resort and spa features authentic Italian accommodations, world-class vineyards, sophisticated fine dining, and much more
The romantic regionlocated less than 40 miles southeast of Florence in the historic town of San Giustino Valdarno lies theestate, Il Borro , a luxurious oasis found in the heart of the Tuscan countryside. In the rolling foothills of the Pratomagno Mountains. The compound, which boasts more than 30 luxury accommodations as well as a private vineyard, state-of-the-art spa, equestrian center, varied sporting facilities, and an acclaimed culinary program, offers U.S. travelers the chance to experience the old and new wonders of Italy.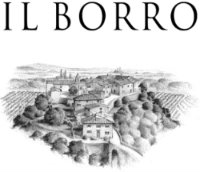 "Il Borro is an ancient, charming, and alluring place," saysSalvatore Ferragamo, CEO of the property since 1993. "We continually work to maintain the beauty of these historic buildings while leaving them as similar as possible to the originals to communicate that magnetism to our guests—a perfect blend of past and present."
The resort unites traditional and modern comforts offering apartments, suites, villas, and farmhouses comprising 30 accommodations that feature stone terraces, shapely gardens, and inviting swimming pool. For an additional touch the 12apartments and suites, which can hold up to eight guests and are located along the cobblestone paths of the medieval hamlet that feature updated amenities with an Italian flair.
TheVilla Il Borro is a landmark in and of itself. It had been left in a state of deterioration following World War II but today the Ferragamo's have restored the building to its original beauty, preserving the romantic architecture typical of residences dating from the 1800s. This nearly 24,000-square-foot guest house is equipped with first-class comforts, including a heated pool, fitness room, Turkish bath, sauna, and billiards table.
Guests can also enjoy the secludedVilla ChiocciAlto a4,800-square-foot farmhouse mansionoverlooks Il Borro and affords some of the most stunning views of the estate, perfect for those who want to immerse themselves in nature without forgoing modern comforts and hospitality. In addition ,theCasetta,the most recently renovated and very exclusive offers up a 3,800-square-foot manor farmhouse amid the Merlot vineyards, offers a deluxe atmosphere of serenity.
Of course , Tuscany is well known for its wines. In 1993, Co-Owner Ferruccio Ferragamo began producing wine on more than 111 acres ofvineyards, all of which are situated between 984 and 1,640 feet above sea level. The Ferragamo family has identified the ideal Tuscan terrain for each varietal it grows: Cabernet Sauvignon, Chardonnay, Merlot, Petit Verdot, Sangiovese, andSyrah. From the fruits of these superior vines, Il Borro produces world-class wines, prized by sommeliers and wine enthusiasts alike.
The estate also shows off their La Corte Wellness Spa
which is an
oasis of tranquility, immersed in the green hills of Tuscany, far away from the hectic buzz of city life. Guests can start at the Fitness Zone, a gym in which design meets the latest workout technology, and continue on to the Turkish bath and soothing Jacuzzi. Regenerating beauty treatments and therapeutic massages are performed to the backdrop of soft music with sweet scents, essential oils, and exclusive La Corte products by Kanebo Sensai.VinCafè, which opened in 2010 features a traditional Tuscan menu with sophisticated health-conscious foods adapted to be in line with the physical well-being of spa guests byExecutive Chef Gabriele Senesi.
Tuscany is also all about the cuisine . Combining attention to detail, first-class hospitality, and new frontiers of taste,
Osteria del Borr
o isthe signature restaurant at the resort and serves dishes rich with Tuscan flavors throughout the day, from lunch and dinner and even savory snacks and leisurely coffee service. The restaurant also offers elegant aperitifs, top wines by the glass, and locally made charcuterie. Dinner is served nightly on two beautifully appointed floors, the upper of the two overlooking the open kitchen that is managed byExecutive Chef Gianluca Danese.
Completing the Il Borro experience are the diverse sport offerings at the property. A full-service equestrian center offers private and group riding lessons for horse lovers, and those looking for a bit more physicality will enjoy Il Borro's hunting grounds, tennis and golf programs, mountain biking and hiking, soccer and basketball.
It is a great time of year to visitItalyand travelers who wish to have a more low-key experience can turn to the high-end shopping in town and private cooking lessons with Il Borro's esteemed chefs.To make a reservation please call 011.39.055.977053 or visit
ilborro.com
.
Labor Day weekend marks the end of summer and is the perfect time for a celebration! Whether you're spending time relaxing at home or having a big end-of-summer party, these cocktails/mocktails made with Lipton Iced Tea will be sure to keep you and your guests cool and refreshed!
WHITE CITRUS SANGRIA
4 servings
Prep Time: 10 minutes
Chill Time: 2 hours
1 bottle Lipton® Diet Green Tea with Citrus
1-3/4 cups white grape juice
1/4 cup orange juice
1 orange, sliced
1 lemon, sliced
1 lime, sliced
Combine Lipton® 100% Natural Diet Green Tea with Citrus and juices in large pitcher. Stir in fruit. Chill at least 2 hours. Serve in ice-filled glasses.
Alcohol recommendation: White wine in place of white grape juice
CITRUS ICED TEA PUNCH
6 servings
Prep Time: 10 minutes
2 bottles 100% Natural Lipton® Iced Tea with Lemon
1 cup orange juice
1 lemon, sliced
1 lime, sliced
Combine Lipton® 100% Natural Iced Tea with Lemon with orange juice in large pitcher; stir in sliced fruit. Serve in ice-filled glasses. Garnish, if desired, with fresh mint.
Alcohol recommendation: Tequila or Rum
For more great recipes, check out Facebook.com/LiptonIcedTea.
Debbie Gioquindo, a local entrepreneur and wine expert, and Keryl Pesce, the author of the book Happy Bitch, got the ball rolling

with their rallying cry for women "to get up and get on with it after facing life's disappointments,"

and introduced their Happy Bitch rosé in April 2011.
Debbie Gioquindo,

Keryl Pesce
Perhaps the most interesting part of their story is that Social media, in particular, Twitter, led to the creation of the wine. Yes, welcome to the age of Social Media! .
It all started when Keryl Pesce, author of Happy Bitch, tweeted about possibly creating a Happy Bitch wine, Debbie Gioquindo, Hudson Valley Wine Goddess, tweeted back that she should make it a Hudson Valley Wine. The two agreed to meet, and the rest is history.
The partnership fit these two incredible women like a glove. Kery l is in the mind of bringing to Happy Bitch . Debbie is in the business of wine and marketing. This perfect storm of a partnership have made a big name for themselves and created a fun wine geared toward women.
The Happy Bitch wine is of course a typical blend of Chardonnay and Pinot Noir. But that is where typical stops. The Happy Bitch Rose Wine is made in Orange County, with grapes sourced from the Finger Lakes region. Keryl and Debbie hired a wine maker to create several blends and then put it to customers at a local wine festival to vote for their favorite. "We also put a lot of thought into our packaging," says Gioquindo. "We know sometimes women have trouble with a wine or Champagne cork, so we did a lot of research and came up with the crown cap."

Remember those old Cola bottles? The Happy Bitch brings those memories back with an "old school "crown cap.
We put our wine key away and found a bottle opener and the CUISINEIST tasting panel went to work.
In the flute, this Rose was true to its name with hues of pink and light ruby rising to the top with a slight effervescence. The Italian term Frizzante jumped into our minds the minute we saw the wine poured. On the nose, slight hints of cherry , cream , and roses were prominent and continued to a very soft feminine finish with effervescence lasting to the very end. In short , the Happy Bitch Rose is a fun , every day easy drinking wine.
As Debbie Gioquindo stated "ultimately, the wine is for anyone who enjoys a good (very slightly carbonated) rosé, even men. "The wine can be drunk in a lot of different scenarios. I had it last fall with cider doughnuts on the train going into the city," It pairs well with sushi. Our tag line is: It pairs well with girlfriends and great memories."
The CUISINEIST.com tasting panel could not agree more. Get a bottle, enjoy and be happy.

For more information about Happy Bitch visit
http://happybitchwines.com/